The Life and Times of the Humble Hot Dog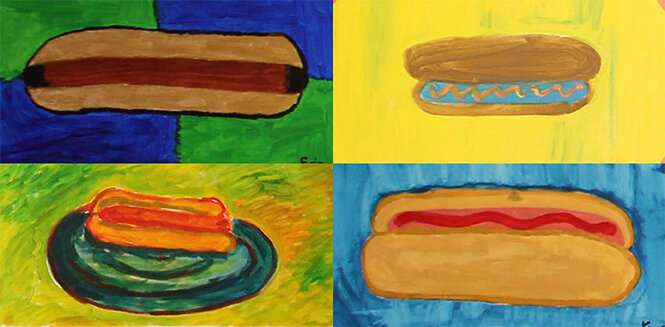 The hot dog is but a (wonderful) type of sausage. For thousands of years humankind has been grinding up meat, wrapping it in casing, and digging in. Homer even wrote about sausages in "The Odyssey!"
But a hot dog isn't any old sausage. It's an American icon, a summertime staple, and an incomparable delight. Take that first bite, experience the signature snap that yields to garlicky, rich juiciness, and all is right in the world.
Frankfurters are the ancestors of hot dogs—long, slender smoked pork sausages with a soft, fine texture, flavored with lots of garlic, coriander, and spices. In 1904, a beloved and talented sausage-maker Johann Georg Lahner moved from Frankfurt to Vienna, and started crafting franks with a blend of super-flavorful beef and pork. Franfurters, also known as wieners, were born!
The origin of hot dog—the sandwiching of a frankfurter/wiener into a finger-shaped roll—is purely American.
Around 1870, on Coney Island, German immigrant Charles Feltman began selling what soon became iconic hot dogs. New York's first hot dog stand gets the credit for introducing warm buns. Ten years later, another German-American named Antonoine Feuchtwanger started hawking franks on the streets of St. Louis, Missouri, United States. His customers kept burning their hands, so he offered them buns as protection.
Harry M. Stevens tells another hot dog origin story. He was an entrepreneur who sold German sausages and rolls to baseball fans at the New York Polo Grounds. He affectionately termed them "dachshund sandwiches." On a cold April day in 1902, T.A. "Tad" Dorgan, a cartoonist for the New York Evening Journal, sat in the press box. His deadline was approaching and he needed an idea. Hearing Stevens trumped his sausages, he hastily drew a cartoon of a frankfurter with a tail, legs, and a head, so that it looked like a dachshund. Not sure how to spell the word "dachshund" he simply wrote "hot dog!" The cartoon was a sensation and the term hot dog was born. (Historians note that Mr. Dorgan was not employed by the Journal at this time, but it's a good story nonetheless!)
While the exact time and place that the hot dog was born might forever remain a mystery, it has made our lives more delicious. We love our hotdogs at ballparks, street corners, fairs, parks, and in backyards across America, with ketchup, mustard, chili, relish, sauerkraut, onion, mayonnaise, or cheese. We think there's nothing better or more American, than a fluffy, warm roll around snappy sausage.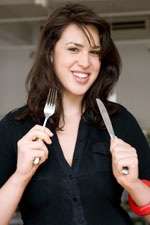 Hannah Howard
Hannah Howard is a food writer who spent her formative years eating, drinking, serving, bartending, hostessing, cooking and managing restaurants. She now writes about delicious things for a living.