The Instant Salami Party Basket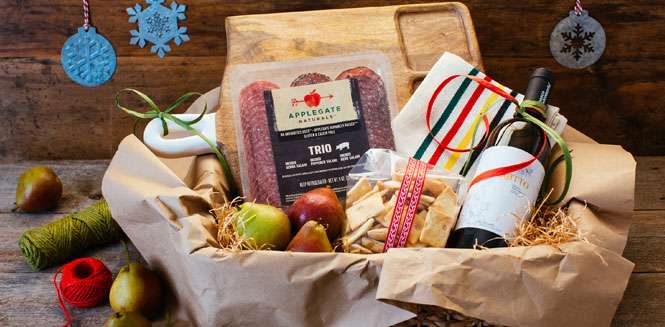 One of Applegate's newest products is practically an instant party - the Natural Genoa Salami Trio offers a selection of conveniently sliced peppered, herbed and classic salami.
Make sure to add these items:
1 package of Natural Genoa Salami Trio
One good bottle of wine
A set of pretty napkins
A hefty wooden serving board 
One bag of crisp crackers or crostini 
BONUS POINTS: If you want to add a homemade element, swap out store-bought crackers for:
PREMIUM UPGRADES: We love a little something sweet and salty with our charcuterie...
A nice jar of fig jam or a block of quince paste would take care of the sweet
A mix of olives or a good giardiniera can take care of the salty
One hunk of creamy or sharp cheese would be great to pair with the salami and crackers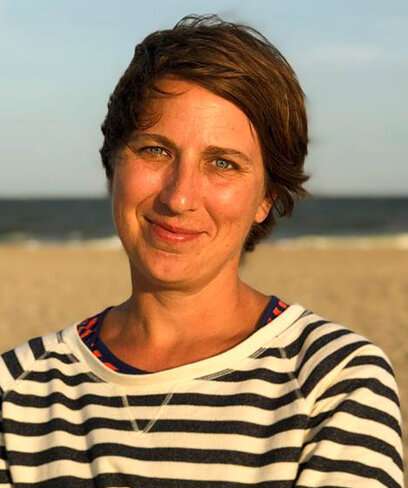 Kate Winslow
Kate Winslow is the author of Onions Etcetera: The Essential Allium Cookbook (Burgess Lea Press, 2017), as well as the co-author of The Agricola Cookbook and Coming Home to Sicily. A former editor at Gourmet magazine, Kate currently works with her husband Guy Ambrosino, a photographer, to test, develop and photograph recipes for cookbooks, magazines and, most fun of all, Applegate! Kate and Guy live along the Delaware River in New Jersey with their 12-year-old son, yellow lab and six chickens. Their work can be seen at kateandguy.com.