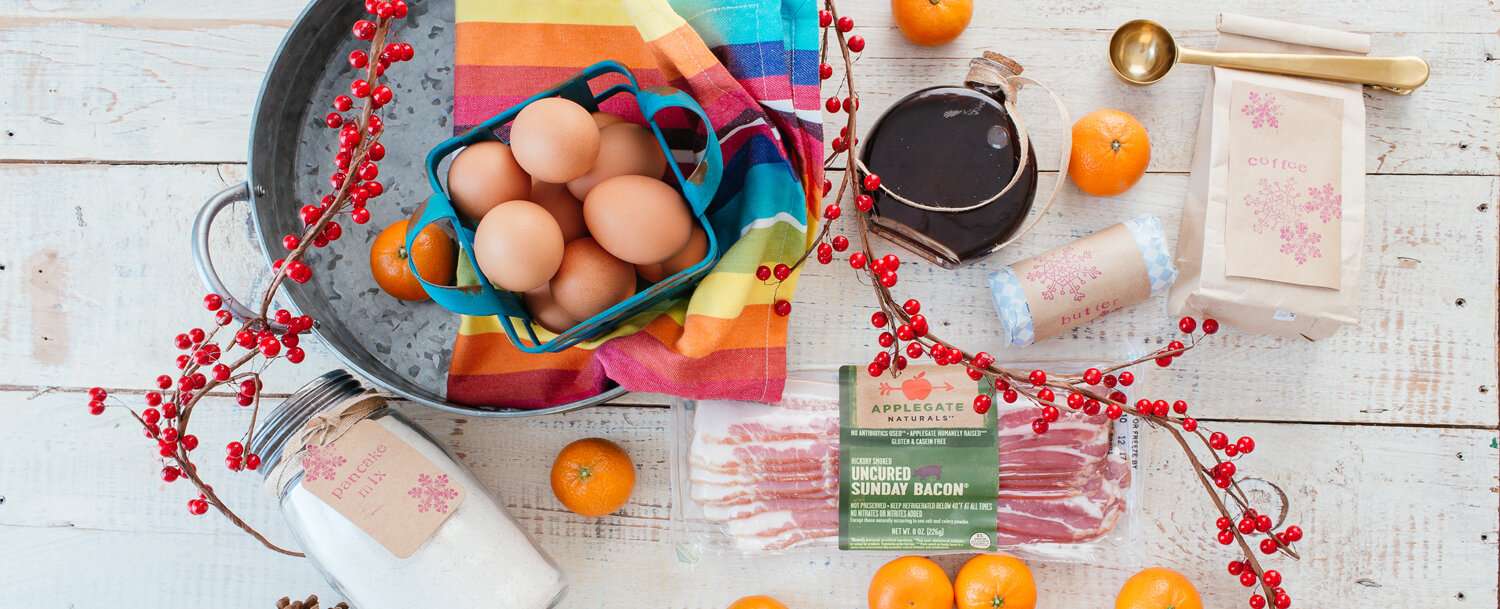 For the weekend breakfast lovers in your life—those who like to lounge in their pajamas all day and noodle their way through the Sunday crossword—package up the ultimate holiday basket. We're talking enough pancake mix to make a giant stack of fluffy cakes, a bottle of maple syrup (the good stuff!), a pack of bacon (hint, hint: Applegate's Natural Good Morning Bacon does the job nicely), some really tasty sweet cream butter (local, if you can find it), and a sunny bunch of satsumas or clementines. 
And whatever you do, don't forget the coffee! Tie a label on everything, tuck in instructions for making the pancakes, then arrange all the delicious goods in a sturdy breakfast tray lined with a pretty tea towel.
BONUS POINTS: Whip up your own whole-grain pancake mix—it takes all of 3 minutes (Recipe and prep instructions below).
PREMIUM UPGRADE: A dozen local eggs and a jug of organic milk (that way, they'll never have to leave the house!).
Nubby Whole Grain Pancake Mix
Makes enough mix for 12 large pancakes
2 cups all-purpose flour
1 cup rolled oats
½ cup buckwheat flour
½ cup rye flour
¼ cup stoneground cornmeal
¼ cup sugar
1 tablespoon baking powder
1 ½ teaspoons kosher salt
1 teaspoon baking soda
Whisk together all the ingredients until well combined. The mix will keep, in an airtight container, up to 1 month.
Cooking Instructions 
To make a batch of pancakes, whisk together 4 large eggs and 3 cups whole milk and stir into the pancake mix until just combined. 
Melt plenty of butter in a heavy skillet or griddle over medium heat. 
Scoop up about ½ cup batter for each pancake, cooking until the surface is dotted with large bubbles, about 2 minutes, then flip and cook 1 to 1½ minutes more. 
Repeat with the remaining batter. Serve warm with plenty of maple syrup.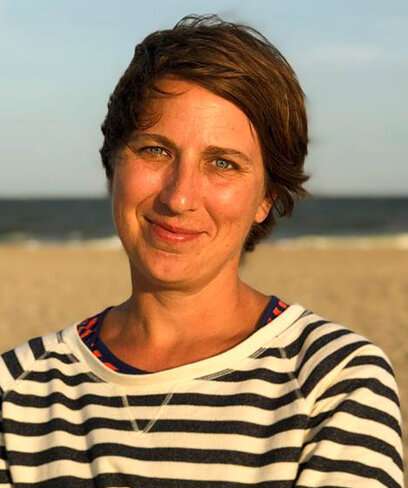 Kate Winslow
Kate Winslow is the author of Onions Etcetera: The Essential Allium Cookbook (Burgess Lea Press, 2017), as well as the co-author of The Agricola Cookbook and Coming Home to Sicily. A former editor at Gourmet magazine, Kate currently works with her husband Guy Ambrosino, a photographer, to test, develop and photograph recipes for cookbooks, magazines and, most fun of all, Applegate! Kate and Guy live along the Delaware River in New Jersey with their 12-year-old son, yellow lab and six chickens. Their work can be seen at kateandguy.com.