Spooky Baked Tortilla Chips for Halloween
Why settle for ordinary pre-packaged tortilla chips when you can make party-ready, dip-friendly chips at home in minutes? Just in case you need a few more reasons to switch from store-bought to homemade tortilla chips:
You can bake them! No need for vats of oil. With the easy recipe below you can toast up healthier chips with just a quick spray of olive or coconut oil.
You control the ingredients and seasonings. No need to decode the additives in those nacho-flavored chips. At home you can season them simply with salt, herbs, spices, and even cinnamon-sugar. Plus, you can make them dairy-free, gluten-free, of food allergy-friendly as needed.
There's no limit in terms of creativity. As mentioned, you can flavor them however you like, but you can also make them into triangles, squares, or fun shapes to suit your party or mood with cookie cutters.
Though it really doesn't need to be said, nothing beats the fresh taste of home-baked goodies, and that includes tortilla chips.
Now that I've convinced you to give homemade tortilla chips a go, here is the quick and easy formula to homemade tortilla chips.
Spooky Baked Tortilla Chips
Though I've made these into scary shapes for Halloween, you can use this recipe to bake chips for any season or simply everyday snacking.
Ingredients:
Tortillas (non-GMO corn, regular flour, wheat, or gluten-free – your choice)
Olive oil or melted coconut oil (for spraying or brushing)
Salt and/or seasonings (see ideas below)
Directions:
Preheat your oven to 350ºF.
Using Halloween-shaped cookie cutters, cut the tortillas into shapes (save the scraps and see note below).
Generously spray or brush the chips with oil, and sprinkle them with salt or the seasonings of your choice.
Place the tortilla shapes on baking sheets so that they aren't touching.
Bake the tortillas for 7 minutes, flip them and bake for 5 to 10 minutes more, or until they look toasted and are just beginning to darken slightly around the edges.
Let cool before serving. They will crisp up more as they cool.
Savory Mexican Seasoning Option: Combine 1 teaspoon each of ground cumin, chili powder (mild, medium, or hot), and salt in a small dish. Sprinkle liberally on tortilla chips before baking.
Sweet Cinnamon-Sugar Seasoning Option: Combine 1 tablespoon organic sugar and 1 teaspoon ground cinnamon in a small dish. Sprinkle liberally on tortilla chips before baking.
Note: Though the scraps aren't as cute, they still taste just as good. Save the cookie cutter chips for entertaining, but go ahead and bake up the scraps using the recipe above for "irregular" chips.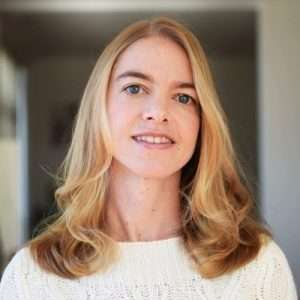 Alisa Fleming
Alisa Fleming is the founder of the largest dairy-free website, Go Dairy Free, and author of the best-selling special diet book, Go Dairy Free: The Guide and Cookbook for Milk Allergies, Lactose Intolerance, and Casein-Free Living. Alisa is also a freelance writer for several health-oriented publications and a recipe creator for the natural food industry with an emphasis on dairy-free living and other special diets. www.godairyfree.org