Score With These Dips at Your Next Tailgate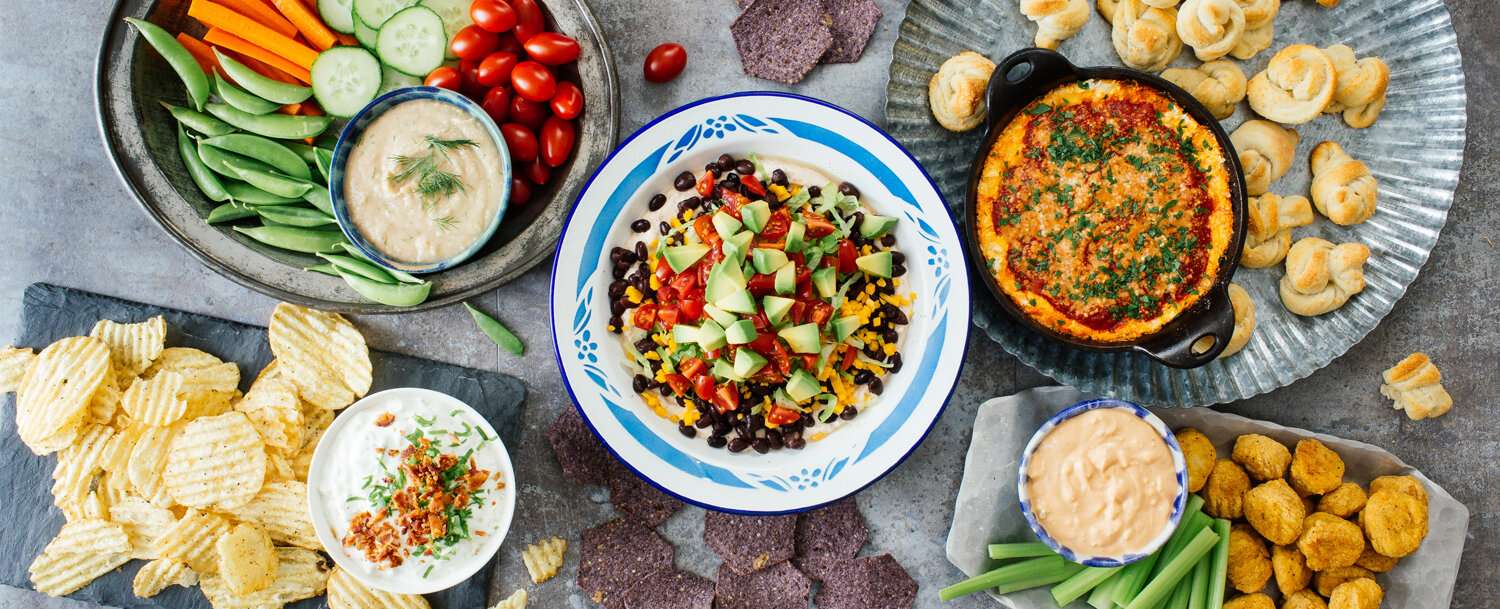 Taco Dip: Lighten up the old favorite by using fat-free Greek yogurt (in place of the traditional sour cream and cream cheese) and spicing it up with taco seasoning. Top it off with colorful layers of black beans, finely chopped Applegate Naturals® Medium Cheddar Cheese, lettuce, ripe tomato and avocado. Serve with tortilla chips.
Pepperoni Pizza Dip: This super satisfying dip couldn't be easier: Chop 3 slices of Applegate Naturals® Provolone Cheese and stir into 1 cup of ricotta cheese. Spoon into the bottom of a shallow ovenproof dish. Stir ½ cup chopped Applegate Naturals® Pepperoni into ¾ cup tomato sauce and spoon over the ricotta. Sprinkle the top with parmesan cheese and bake in a 450°F oven until bubbling, about 10 minutes. We like serving this with garlicky bread knots (roll pieces of refrigerated pizza dough into ropes, tie in a knot and brush with garlic oil before baking).
White Bean and Dill Dip: We love serving this 5-ingredient, full-flavored vegan dip with cut vegetables and pita chips. To make it, drain 1 (15-ounce) can of white northern beans (reserve the liquid) and blend together with the juice of ½ lemon, a small handful of dill leaves, a pinch of cayenne and salt to taste. Blend until smooth, adding a little of the bean liquid if necessary to thin it out. Garnish with more chopped dill.
Buffalo Dip: We turn to Greek yogurt again for this dip, which offers the flavors of Buffalo wings without all the mess: stir together 1 cup Greek yogurt with ½ cup crumbled blue cheese and 2–3 tablespoons buffalo-style hot sauce. Serve with Applegate Organics® Chicken Nuggets and cut celery.
Bacon and Scallion Sour Cream Dip: A classic, for good reason. You can find the recipe here.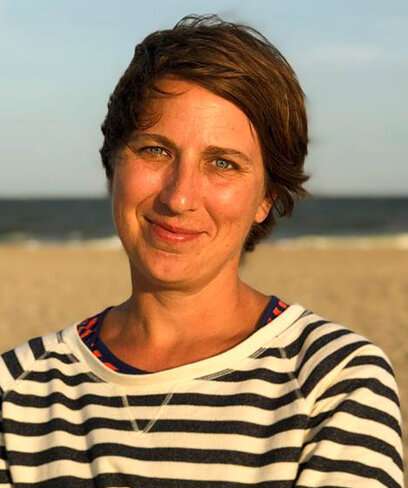 Kate Winslow
Kate Winslow is the author of Onions Etcetera: The Essential Allium Cookbook (Burgess Lea Press, 2017), as well as the co-author of The Agricola Cookbook and Coming Home to Sicily. A former editor at Gourmet magazine, Kate currently works with her husband Guy Ambrosino, a photographer, to test, develop and photograph recipes for cookbooks, magazines and, most fun of all, Applegate! Kate and Guy live along the Delaware River in New Jersey with their 12-year-old son, yellow lab and six chickens. Their work can be seen at kateandguy.com.