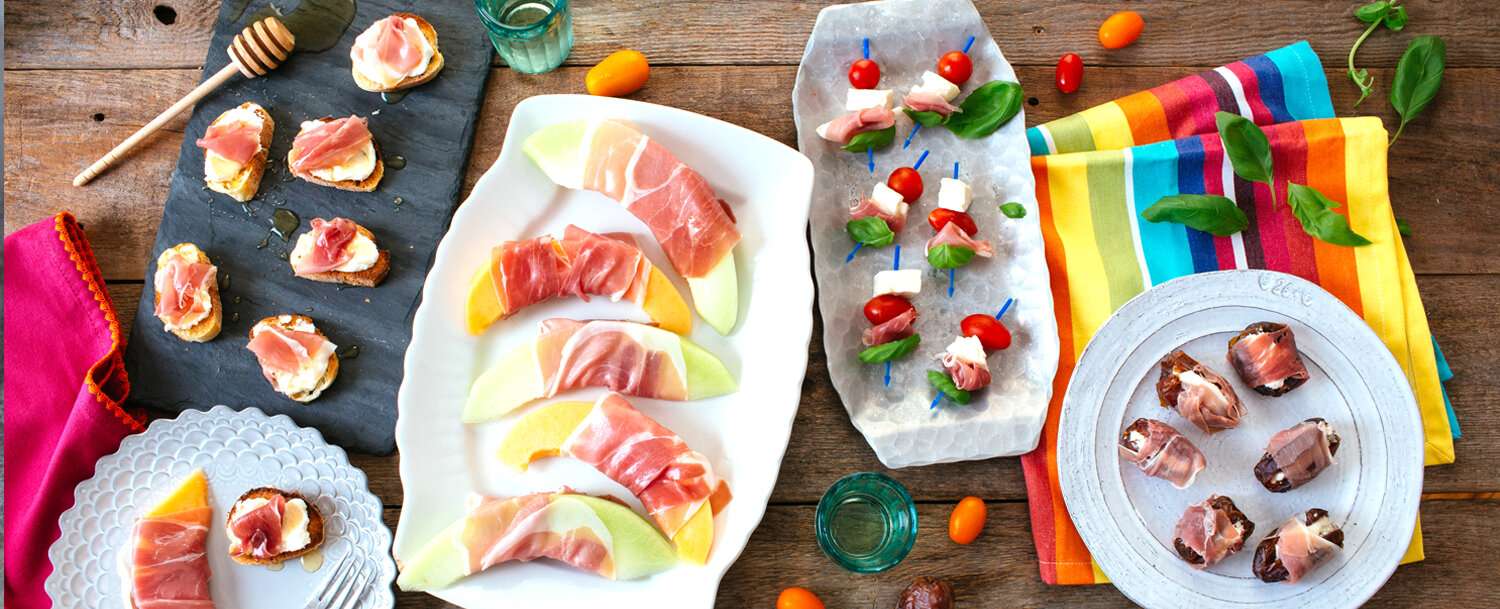 Applegate Naturals® Prosciutto is the perfect ingredient for summer entertaining—this paper-thin, Italian-style dry-cured ham is so naturally delicious that it needs very little embellishment. Its bright, savory flavor profile pairs especially well with the sweetness of fresh and dried fruits and creamy cheeses. As the mercury climbs, here are some of our favorite ways to incorporate prosciutto into bite-sized appetizers.
Make little caprese "pops" by skewering small pieces of fresh mozzarella (the bite-sized balls known as bocconcini work well), cherry tomatoes, wisps of prosciutto and basil leaves on wooden picks.
Spread some creamy ricotta or goat cheese on crostini and top with prosciutto and a drizzle of honey.
Wrapping prosciutto around slices of ripe melon is an Italian summertime classic. Try the same idea with juicy peaches, figs or pears.
Stuff a bit of blue cheese inside a pitted Medjool date, then wrap a slice of prosciutto around the outside—the perfect mix of sweet, sharp and salty.
Swap prosciutto for bacon and make a PLT: toasted bread, mayo, crisp lettuce, ripe tomato and a few slices of prosciutto. To serve as an appetizer, make these open-faced and cut into bite-sized pieces.
Prosciutto makes an awesome addition to pizza, whether it's a classic with tomato sauce, mozzarella and fresh basil or this wonderfully summery combo: Top your favorite pizza dough (storebought is A-OK) with goat cheese, slices of prosciutto, very thinly sliced lemon rounds and a drizzle of olive oil. When it comes out of the oven, scatter some fresh arugula over top. Cut into small pieces and serve at once.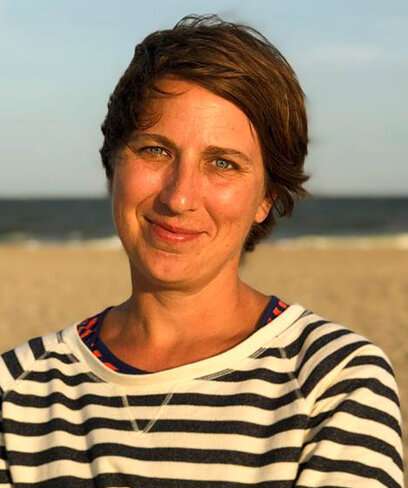 Kate Winslow
Kate Winslow is the author of Onions Etcetera: The Essential Allium Cookbook (Burgess Lea Press, 2017), as well as the co-author of The Agricola Cookbook and Coming Home to Sicily. A former editor at Gourmet magazine, Kate currently works with her husband Guy Ambrosino, a photographer, to test, develop and photograph recipes for cookbooks, magazines and, most fun of all, Applegate! Kate and Guy live along the Delaware River in New Jersey with their 12-year-old son, yellow lab and six chickens. Their work can be seen at kateandguy.com.