Make the Perfect Sandwich, Every Time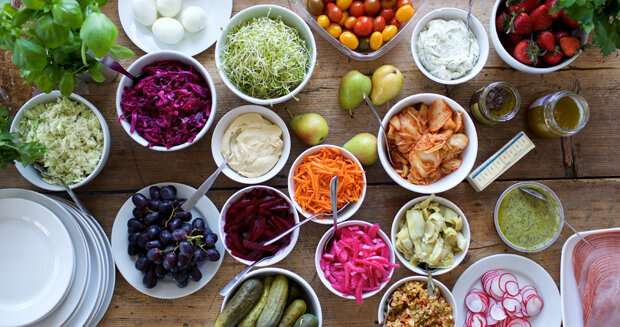 Here's the catch—there is no recipe for a perfect sandwich. Or there shouldn't be. By its very nature, a sandwich should be casual, whimsical—a spur of the moment feast. That said, there are a few things that separate a good sandwich from a great one.
Bread and Beyond
This is the place where every good sandwich starts. If you're planning on eating it on the spot, use any type of bread you fancy. But if your 'wich will be sitting for a few hours before you break into it, go for a crusty, chewy loaf, something that will hold up to its filling and improve over time as it soaks up the juices of whatever it's stuffed with. But of course, not everyone's eating bread these days. Are their sandwich days over? No way. Think of the Southeast Asian tradition of tucking meats and herbs into a large lettuce leaf. Try the same with a toasted piece of nori. Or half a bell pepper.
The Condiments, i.e. the Tasty Glue
This layer is all about adding moisture and flavor—so go bold or go home. It only takes a minute to make good old mayonnaise and mustard even better—stir in a handful of chopped herbs, chipotles, horseradish or pickled jalapeños. A swipe of pesto, tapenade or chunky olive salad adds briny punch. Blend up sundried tomatoes to make a quick slather that tastes like sunshine. Mashed avocado and hummus make great spreads. And, of course, a drizzle of good olive oil and vinegar is always welcome.
The Heart of the Matter
In a perfect world, we'd all have a deli's case worth of sliced turkey, ham and Italian cured meats at the ready, but when you don't, look to leftovers—Thanksgiving turkey, Easter ham, Monday's meatloaf, rosy bits of roast lamb, chicken cutlets, the last nubs of grilled steak. These savory bits are all begging to be tucked into a sandwich. And there's a world beyond Swiss—try creamy Brie, thin shavings of Parmesan, crumbled goat cheese, tangy feta. The important thing with both meat and cheese is moderation—you want a sandwich you can actually get your mouth around. Three slices of meat should be plenty to get the taste you crave without making you look like a caveman.
Greens are the New Black
Fresh veggies add crucial texture, juiciness and flavor that will keep your sandwich interesting down to the last bite. Beyond the usual suspects, consider layering in spinach, arugula, cabbage, radishes, cucumbers and kohlrabi, strips of bell pepper, julienned sugar snaps, fresh herbs… you get the picture.. And don't forget fruit. The sky—or at least the produce aisle—is the limit.
The Piquant Pièce de Resistance
Get your Dagwood on and raid the fridge. Everything is fair game: last night's roasted beets, leftover carrot salad, ratatouille, sautéed kale, boiled eggs, pickled onions, grilled onions, cole slaw, roasted asparagus, cranberry sauce, garlicky broccoli rabe, sautéed mushrooms… Now's the time to pull out those jars of banana peppers, roasted peppers, pickles, pepperoncini, marinated artichoke hearts… Sense a theme? These items offer a hit of tang, a taste of sour, a jag of spice—all of which help balance the richness of the meats, cheeses and condiments that make up the rest of your sandwich. These are the little flourishes that give your sandwich its fingerprint, making it yours alone. So, please, have fun.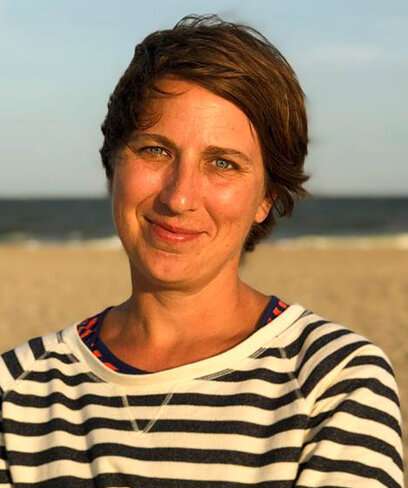 Kate Winslow
Kate Winslow is the author of Onions Etcetera: The Essential Allium Cookbook (Burgess Lea Press, 2017), as well as the co-author of The Agricola Cookbook and Coming Home to Sicily. A former editor at Gourmet magazine, Kate currently works with her husband Guy Ambrosino, a photographer, to test, develop and photograph recipes for cookbooks, magazines and, most fun of all, Applegate! Kate and Guy live along the Delaware River in New Jersey with their 12-year-old son, yellow lab and six chickens. Their work can be seen at kateandguy.com.