How to Create a Lunchbox Packing Station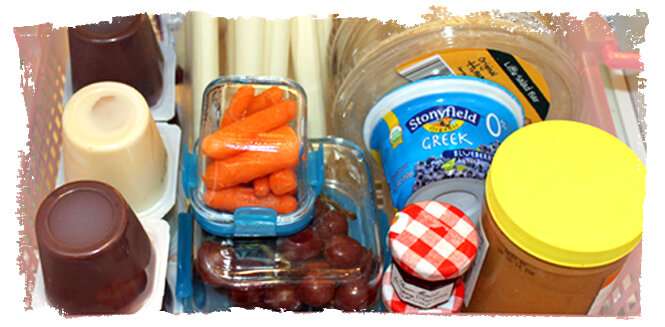 This school year, I wanted my son to pack his own school lunch. I wanted the process to be simple and fun, so I created a lunchbox packing station in our kitchen. This project is super simple, since you probably already have the supplies. The best part? My son eats everything that he packs, and he is learning responsibility and how to make healthy choices on his own.
To get started, you will need a couple of shelves in your cupboard, a little space in your fridge, countertop space, and a drawer. Then, gather the supplies below:
Lunchboxes
Lunchbox food containers
Lunchbox snack containers
Thermos
Drink bottles
Cloth napkins
Silverware
Scoops
Countertop snack storage containers
Bin for refrigerator snack storage
Group all of the lunchbox essentials together on two shelves in your cupboard (I recommend using shelves that your child can easily reach). You can add a calendar with your child's daily main meal on the inside of the door, which you can prepare with your child ahead of time. Place the silverware, napkins, and snack scoops in a drawer directly under the shelves. Use several large glass containers to house dry snacks on the countertop, and keep all of the perishable snacks in a reusable bin in the fridge.
The rules are simple:
Grab your lunchbox and place an icepack in the bottom.
Check the lunch menu, grab that item from the fridge (I mark them with dry erase markers for easy identification), and add it to your lunchbox.
Pick a fresh fruit, vegetable and any other snacks from the countertop and fridge packing stations.
Add your favorite drink to a reusable bottle and place it in your lunchbox.
Throw in a napkin and silverware, and you are ready to go!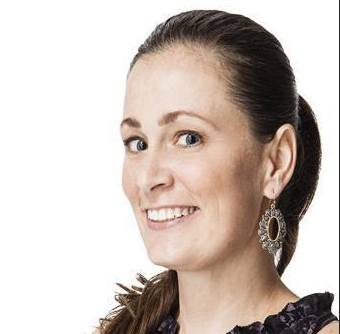 Jennie Lyon
Jennie Lyon is a green lifestyle writer and founder of Sweet Greens a blog which focuses on simple, fun ways for families to go green together. She is also a green lifestyle writer for Inhabitots, Cascadian Farm and is the founder of Jennie Lyon Virtual Assistant Services. She lives on the treasure coast of Florida with her fantastic husband, amazing eleven year old son, an adorable Pug. When she isn't writing about all things green, she enjoys paddleboarding, sailing, traveling, photography, family hikes and the beach. You can also find Jennie on Sweet Greens Facebook Fan Page or on Twitter @SweetGreens.