How To Build A Beautiful Charcuterie Board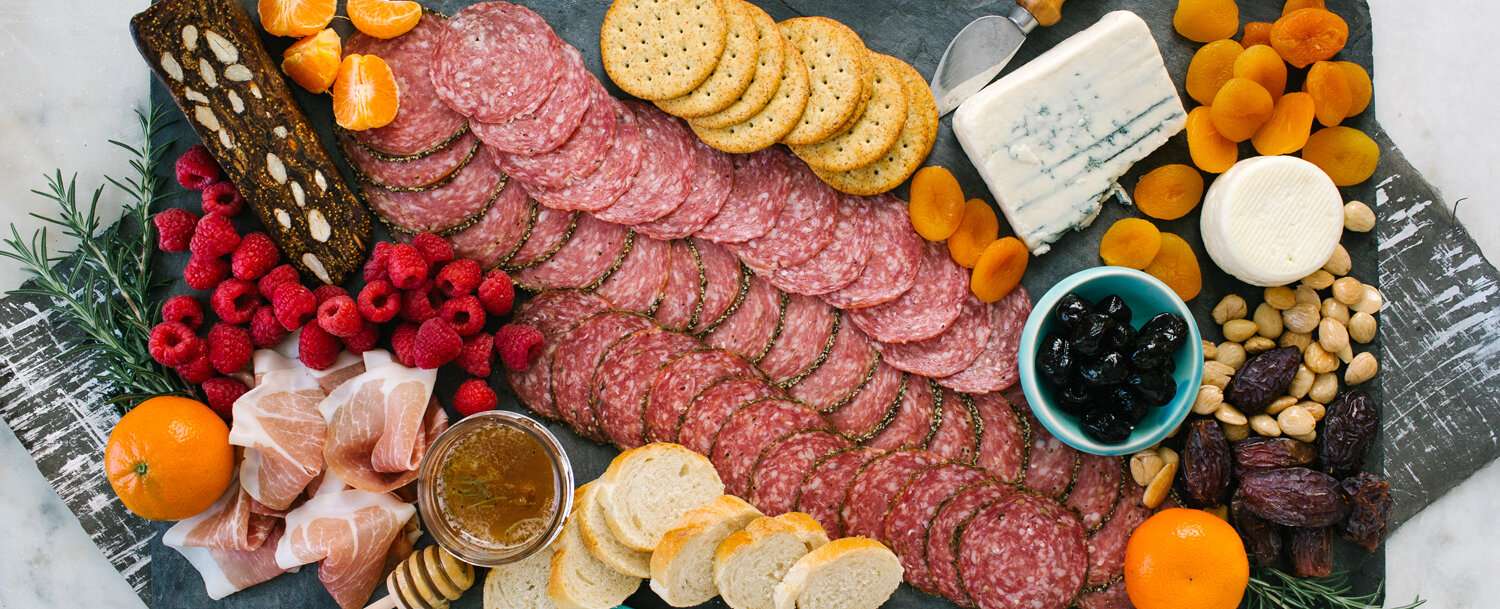 Get a coupon to build the perfect charcuterie board with Applegate meats and cheeses.
Our Instagram feeds are full of pictures of charcuterie boards overflowing with color and flavor. They're so gorgeous that it's easy to think they must be impossible to make, but nothing could be further from the truth. Charcuterie boards are actually a perfect way to entertain because they are so very social by nature—everyone will want to gather and linger around one. Plus, most boards require absolutely no cooking—the only skill required is buying some good ingredients (or raiding your fridge and pantry). A successful board has a nice range of cured and fresh flavors, as well as pickled, savory and sweet. Here are a few tips for building a beautiful and delicious board:
Start with a good board
The size of your board will determine how much you can fit on there. A large party calls for a large board—European-style bread boards, often available at flea markets and antique shops, are very generous in size. Large pieces of slate or marble, though heavier, also work well. If you don't have a large board, consider using several smaller ones clustered together.
Meat and cheese are the anchors
I like to have two to three blocks of cheese that offer a range of flavor and texture—some sort of soft, creamy cheese (like Brie or Taleggio) juxtaposed with a harder, crumblier cheese (such as a sheep's milk cheese like Manchego) and perhaps a tangy blue or goat's milk cheese. I place these on the board first since they take up a fair amount of real estate. I follow up with laying out the cured meats, in and around the cheeses, which creates different shapes and spaces on the board that will be filled by other ingredients. Applegate offers a range of traditionally cured meats—prosciutto, Genoa salami, soppressata and pepperonis—that are absolutely delicious and come already sliced (bonus!).
Small bowls to the rescue
Place a few on the board and fill them with anything juicy that needs to be contained Like olives (don't forget to have another bowl nearby for pits), sun-dried tomatoes or pickled peppers or onions. A dip can also be a nice addition—think ready-made hummus or bean dip doctored up with good olive oil and a showering of fresh herbs. A jar of good pâté would fit in nicely, too.
Don't forget about bread
Tuck in slices of baguette (have more at the ready to refill as needed) and a couple of crackers or types of flatbread. It's always good to offer at least one gluten-free option—and there are so many good ones available now, from simple rice crackers to hearty seed-studded crisps. You can also add nuts, such as pistachios, toasted cashews, raw almonds and candied walnuts (don't be afraid to include nuts in their shell and a nutcracker—a great conversation starter).
Now for the fun part
Fill in all the nooks and crannies of the board with colorful vegetables and fruits Here, the sky's the limit, but a good rule of thumb is to work with what's in season…so in winter, reach for fennel, watermelon radishes, slices of kohlrabi, carrots, endive leaves, crisp apples, pomegranates and clementines. In summer, think of juicy cherry tomatoes, fresh berries, peppers, snap peas, and so much more. Dried fruits add a concentrated hit of sweetness and work well in any season.
Don't forget to have plenty of small napkins ready, knives for slicing and spreading the cheeses and wooden picks for spearing all the goodies. Finally, snap a picture, if you like, post it to Instagram…and then send your beautiful creation out into the world to be devoured and destroyed by your hungry and thankful friends. Just as it should be.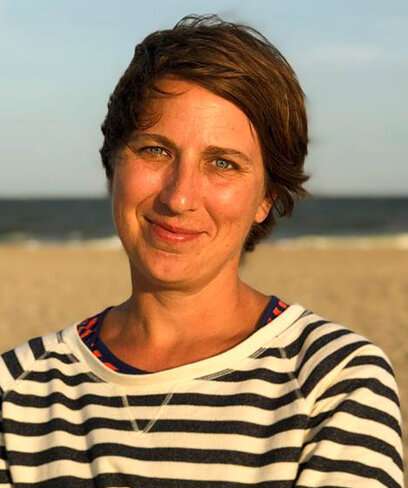 Kate Winslow
Kate Winslow is the author of Onions Etcetera: The Essential Allium Cookbook (Burgess Lea Press, 2017), as well as the co-author of The Agricola Cookbook and Coming Home to Sicily. A former editor at Gourmet magazine, Kate currently works with her husband Guy Ambrosino, a photographer, to test, develop and photograph recipes for cookbooks, magazines and, most fun of all, Applegate! Kate and Guy live along the Delaware River in New Jersey with their 12-year-old son, yellow lab and six chickens. Their work can be seen at kateandguy.com.