Fun Tips and Ideas for a Food Allergy-Friendly Halloween
Sugary treats are all the rage this time of year, and the last thing you want is for your little ones to feel left out. The following food allergy-friendly tips and ideas will help make Halloween fun for everyone:
Open Mom's After Hours Candy Store: Some food allergy moms opt to let their kids enjoy the event of trick-or-treating, but they stock "safe" candies and chocolate at home to swap with the loot that their kids collect. For little ones, you can turn the trading into a game. Open "Mom's Store" and let them exchange the traditional Halloween treats for their choice of "safe" goodies.
Go on a Food Allergy Reconnaissance Mission: Another option is to visit neighbor homes to find out what treats they are offering. If they aren't allergy-friendly for your child, give them some "safe" treats to hand out to your child when they show up. Just don't forget to tell them which costume they will be wearing!
Take Halloween Indoors: Half of the Halloween fun for kids is simply playing dress up! Once they've donned their best costumes they can help greet and share with trick-or-treaters rather than going out in the cold. Plus, they can enjoy their own allergy-friendly treats at home.
Shift the Focus away from Food: Instead of candy treats, offer Halloween prizes like bubbles, silly putty, stickers, press-on tattoos, play jewelry, and card games. You can even set-up Halloween-themed games to play for these prizes.
Make Halloween a Family Event: Though you can't hand out homemade goodies to kids you don't know, you and your kids can enjoy making allergy-safe treats at home in honor of Halloween. Here are a couple quick homemade ideas that your kids will love helping out with:
Chocolate-Covered …
Raisins are one of the first things that come to mind and are so easy to coat, but don't hesitate to get creative with the chocolate-covered fun. Any dried fruit (we love berries!), marshmallows, and even graham crackers (gluten-free or organic) taste amazing with a nice coating of chocolate.

Just make sure you get some allergy-safe morsels. I like the semi-sweet chips and chunks from Enjoy Life Foods, but Divvies and the Dream brand (sold in a blue bag) are also great gluten-free, dairy-free, and nut-free option.
SunButter Cups …
Grab your allergy-safe chocolate, and melt it down to make some homemade "better than peanut butter" cups. Pour a little of the chocolate in candy molds or mini-muffin tins. Combine 1 cup sunflower seed butter with 1/2 cup organic powdered sugar, and drop dollops in the chocolate. Drizzle on more chocolate, and chill to let them set-up.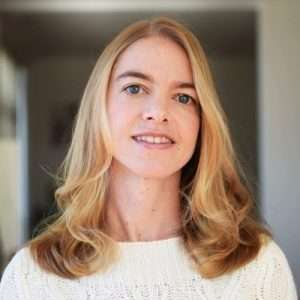 Alisa Fleming
Alisa Fleming is the founder of the largest dairy-free website, Go Dairy Free, and author of the best-selling special diet book, Go Dairy Free: The Guide and Cookbook for Milk Allergies, Lactose Intolerance, and Casein-Free Living. Alisa is also a freelance writer for several health-oriented publications and a recipe creator for the natural food industry with an emphasis on dairy-free living and other special diets. www.godairyfree.org