7 Eco-Friendly Back to School Essentials for Your Child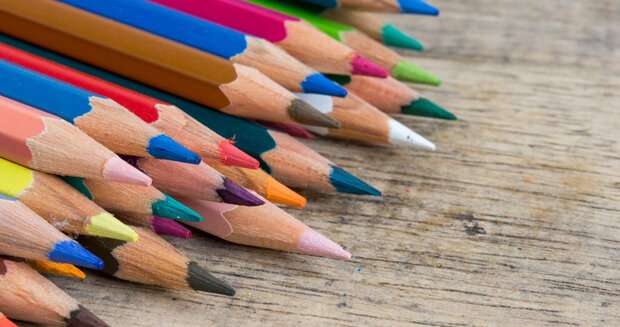 It's back to school time, which means you have a list of essentials that your child will need for the upcoming school year. If you hit the big box store with your school supply list in hand, you may feel overwhelmed considering the environmental and health impact that items such as; bleach disinfectant wipes, plastic binders and petroleum based crayons. Don't fret – you can find a fantastic selection of eco-friendly back to school essentials that are good for the environment and your children. Read on to learn my 7 favorite eco-friendly back to school essentials and get shopping! 
1. If you give a Kid a Backpack
One of the most essential items that your child will need for back to school is a backpack. Finding a backpack that is quality-made, fits your child well and eco-friendly is much easier than you may think. There are many great eco-friendly backpacks available. If you have very small kiddoes, my favorite's choices are from Ecogear. Their backpacks are not only smaller for the tiny kiddos, but they come in a great selection of graphics and animal designs. For older children, I am a huge fan of Fjallraven and Land's End – both of which are amazingly sturdy and will most likely last your child their entire school life.
2. Keeping it organized
The last thing that any parent wants to see at the end of the day is a handful of papers shoved into the bottom of the backpack. Creating an organizational system that will keep all of your child's homework and projects together, is not only essential for getting good grades, it makes school much easier. Naked Binder has a great selection of binders and folders that not only will keep all of your child's subjects organized but they do so without impacting the environment.
3. Pencils and Pens and Highlighters – Oh Boy!
At the top of every school supply list are pencils, pens, highlighters, crayons, and erasers. Next to paper, these are supplies that children go through the most of each school year. Luckily there is a fantastic selection of eco-friendly school supplies available for your choosing. We are huge fans of Stubby Pencil Studio's Eco Highlighters and ForrestChoice's colored pencils – both companies also offer a great selection of writing goods for your kids.
4. Pass a Note!
Other essential items for back to school include paper, notebooks, and planners. My hands down favorite supplier of eco-friendly paper products for children is EcoJot. Their large selection of notebooks, journals, sketchbooks, and planners are not only eco-friendly but come in the most fantastic designs – ensuring that your child never forgets their notebook! In fact, I guarantee that your child will be very likely to carry around their notebook when the cover has a great Jellyfish or Shark design!
5. A Picture is Worth a Thousand Words
For many children; one of their favorite subjects is Art. What's not to like? You have the chance to be creative, get your hands dirty, and learn something new – while having fun at the same time. Your budding artist will be the Picasso of class when you pick up a handful of supplies from my favorite eco-friendly art supply shop, Stubby Pencil Studio. Stubby Pencil Studio has everything from graphic aprons to keep your children's school clothing free from paint – to a fantastic selection of graphite pencils, modeling clay and stamping kits.
6. Lunch Break!
Lunch and snack time are super-duper important for recharging your child's energy level and for boosting their brain power. Finding a great reusable lunchbox and snack container to pack those organic foods every day is essential. My favorite reusable lunch box systems are Planetbox for younger children (since the dividers in the box hold smaller quantities). Wean Green glass food containers for the older kiddos (since older children tend to enjoy food that can be reheated and eat much larger quantities). Both lunch systems are BPA-free, easy to transport and look great too.
7. Get and Stay Clean
Anyone who has a child understands that staying clean all day is impossible. Between recess, taking care of the classroom pet, and sneezes and coughs – keep little hands clean is essential for optimum health. Clean Well has an amazing collection of natural hand cleaners and wipes, that will keep your kiddo free from germs without hurting the environment. Their natural hand sanitizer is alcohol and Benzalkonium-Chloride free, doesn't contain harsh chemicals and is biodegradable – making it perfect for cleaning off hands after a sneeze, or touching the playground equipment. Clean Well's disinfecting wipes are great for clean up after lunch, holding the class pet and before snack time.
What eco-friendly goodies are you packing for your kiddo this school year? 

Photo Credit: MDrX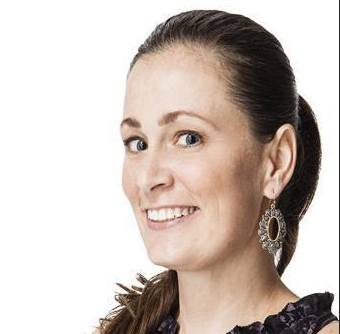 Jennie Lyon
Jennie Lyon is a green lifestyle writer and founder of Sweet Greens a blog which focuses on simple, fun ways for families to go green together. She is also a green lifestyle writer for Inhabitots, Cascadian Farm and is the founder of Jennie Lyon Virtual Assistant Services. She lives on the treasure coast of Florida with her fantastic husband, amazing eleven year old son, an adorable Pug. When she isn't writing about all things green, she enjoys paddleboarding, sailing, traveling, photography, family hikes and the beach. You can also find Jennie on Sweet Greens Facebook Fan Page or on Twitter @SweetGreens.