5 Ways to Transform Thanksgiving Leftovers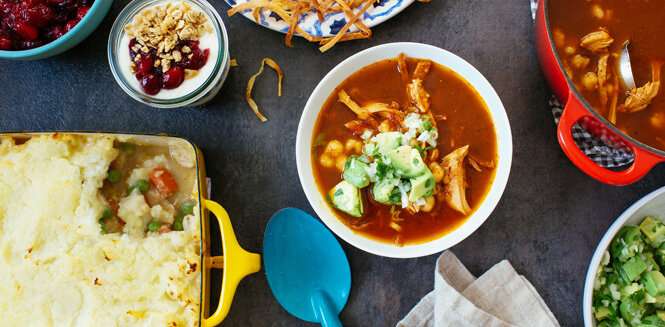 Thanksgiving is the holiday that keeps on giving, if you use those leftovers wisely. Transforming those extra vegetables, roast turkey, stuffing and even bread from the table can have you eating pretty (and feeling thankful!) all week long.
1. Leftover Everything: Stir together some chopped turkey with whatever remaining vegetables (such as roast carrots and parsnips, sweet potatoes, peas, green beans, etc.) you have plus a healthy dollop of gravy and pour it all into a gratin dish. Top with mashed potatoes and bake at 400°F until heated through…instant shepherd's pie. And of course, we're happy to eat turkey sandwiches all weekend long: Black Friday Turkey Sandwich, Turkey Reuben with Russian Dressing and the Pilgrim Sandwich with Pickled Celery.
2. Leftover Bread and Rolls: Cut them into rough cubes and make baked French toast, a great weekend treat.
3. Leftover Stuffing: To make stuffing strata for brunch, put stuffing in a buttered casserole dish, make indentations in it with the back of a spoon, crack an egg into each hollow and bake until the eggs are set and the top of the stuffing is crisp.
4. Leftover Cranberry Sauce: Layer it with yogurt and granola to make a parfait. Or dollop it over waffles or pancakes and top with toasted pecans. Or fold it into cream cheese to serve with bagels.
5. Leftover Turkey Carcass: Start by throwing the whole thing in a big pot, covering with water and making stock. Then transform that stock into something as far away from Thanksgiving tradition as possible—tortilla soup! Season it with chilis, onions, garlic and tomatoes, load it up with pozole and toasted tortilla strips and top it with creamy avocado and cilantro.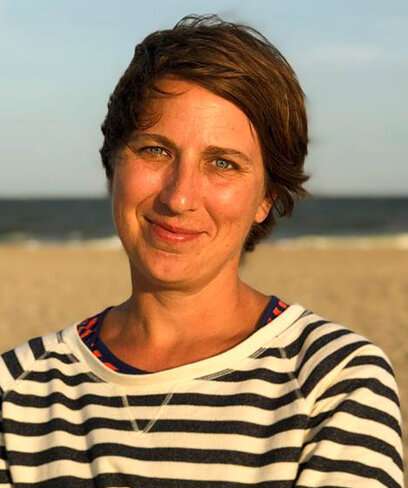 Kate Winslow
Kate Winslow is the author of Onions Etcetera: The Essential Allium Cookbook (Burgess Lea Press, 2017), as well as the co-author of The Agricola Cookbook and Coming Home to Sicily. A former editor at Gourmet magazine, Kate currently works with her husband Guy Ambrosino, a photographer, to test, develop and photograph recipes for cookbooks, magazines and, most fun of all, Applegate! Kate and Guy live along the Delaware River in New Jersey with their 12-year-old son, yellow lab and six chickens. Their work can be seen at kateandguy.com.