5 Easy Tips to Put Together a Gorgeous Holiday Charcuterie Plate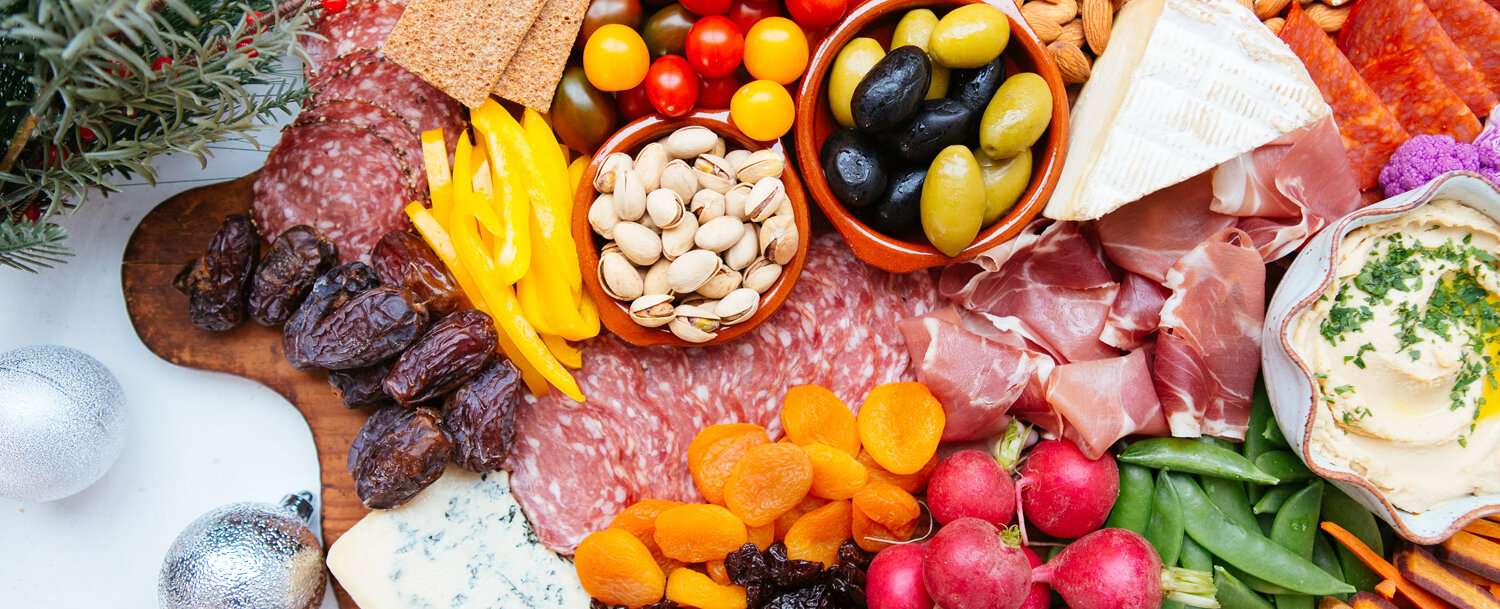 Holiday parties will start popping up soon, and whether you're hosting or attending, a simple, but well-executed charcuterie board can be a welcome addition to the ubiquitous plastic trays of crudités and ranch dip, cubed cheese, and cookie plates. 
The key to a good charcuterie plate is balance in both flavor and in texture. Naturally cured meats like Applegate Naturals® Prosciutto, Applegate Naturals® Black Forest Ham and Applegate Naturals® Genoa Salami provide the focus of a good board, but additions like pickles, mustards and jams, fresh fruits, nuts and toasted breads provide that balance beautifully.
Choose a Variety of Traditional, Cured Meats
The center of each charcuterie plate is a balance of traditional, naturally cured meats and salami. These provide that punch of salt, coupled with satisfying protein and fat that can serve as a nice respite away from holiday cookie trays.
Aim for at least three different meats, including at least one cured meat like prosciutto, with its delicate texture and its edge of salt, and at least one cured sausage like a thinly sliced sopressata, with its touch of black pepper, or a garlicky Genoa salami. Traditional pepperoni, or even mini pepperoni, can work well to introduce children to charcuterie boards while also providing them with a well-loved and familiar flavor profile.
Pick a Little Something Pickled
Acid cuts through the fat of salami and other meats, neutralizing their assertiveness and providing balance to the board. Adding a little something pickled, with its sharp, bright and tart notes, acts to cleanse the palate. Anything pickled will do the trick, and I tend to favor olives, pickled cloves of garlic, and cornichons.
Pick a Mustard or Jam (or Both)
A touch of cherry jam or a dollop of whole-grain mustard also brings the sharp, bright acid notes that help to cleanse the palate, much as pickles do. You can spread these on toasted bread and top them with the sliced, naturally cured meats or just brush a slice of prosciutto or salami with them.
Choose Something with a Little Crunch
Adding a little something with crunch to the plate can also increase interest on the board, varying texture from the soft and delicate meats to the crisp pickles. Toasted whole-grain sourdough bread gives a beautiful crunch, and acts as a substantial addition to the plate for times that you need your charcuterie board to sate hunger rather than merely act as an appetizer. Toasted almonds can provide plenty of savory crunch, but are lighter than bread.
Finish with Something Sweet and a Little Something Fresh
Finish the board with something sweet, and something fresh. I like to cut a cube of honeycomb, or slice apples and pears thinly and arrange them on the board. A little sweetness brings a pleasant finish to the board that is heavy on salty, acidic and savory notes.
Serve everything already sliced and prepared, arranged in pleasant piles on the board, ready to pluck up and enjoy.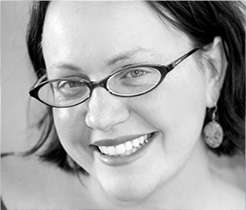 Jenny McGruther
Jenny McGruther is a food educator and the voice behind the award-winning traditional foods website Nourished Kitchen and the bestselling book The Nourished Kitchen. She teaches workshops and leads retreats on traditional foods, fermentation and food activism. Jenny's work emphasizes back-to-basics, old-world culinary techniques and simple, traditional home cooking.

Visit Jenny on Facebook, on Twitter @JennyMcGruther, on Pinterest and on Instagram @nourishedkitchen.