10 Gluten-Free and Dairy-Free Lunch Box Ideas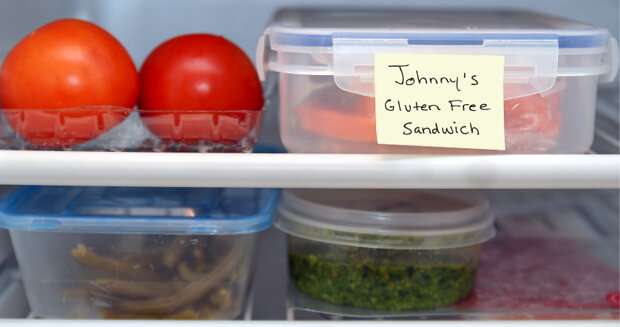 Going gluten-free can be challenging enough. Toss in dairy-free living (many who have issues with gluten are also lactose intolerant or have milk sensitivity) and peanut-free school policies, and the options can seem limiting.
When searching the web, I've found that most gluten-free lunch box suggestions involve buying bread substitutes. Not only can this be expensive, but most gluten-free breads have an "off" texture unless toasted. For some better choices, I've compiled ten completely bread-free lunch box ideas that are not only gluten-free, but also dairy-free, peanut-free, and nut-free!
And don't worry one bit about you or your child "missing out," all of these gluten-free lunch box ideas are packed with flavor!
1. Easy Lunchtime Lettuce Wraps - Make salads more fun by wrapping chicken salad, tuna salad, egg salad, or potato salad in a lettuce wrap. Boston lettuce leaves have a nice pliable and broad shape that works well for lettuce wraps. Larger leaves can even be wrapped around the filling burrito-style. For an extra taste and nutrition boost, I like to add grated carrot and sliced olives to the salad.
2. Teriyaki Rice Bowls – Combine wheat-free tamari or coconut aminos with honey or maple syrup to make a tasty teriyaki chicken and broccoli brown rice bowl. You can top almost any healthy food with a sweet teriyaki sauce and kids will eat it!
3. Quinoa or Millet Salad – Add beans, chicken, tuna or salmon plus bite-sized veggies (i.e. diced carrots or peas) to a bowl of cooked quinoa or millet. Stir in your family's favorite vinaigrette, season with salt and pepper to taste, spoon it into a travel container and let the flavors meld while waiting for lunch.
4. Make-Your-Own Tacos – Assembly of tacos is half the fun! Pack seasoned taco meat (all-natural turkey or hormone-free beef), corn tortillas (crispy or soft), guacamole, chopped olives, and salsa in separate little containers.
5. Thai Curry – Whip up an easy coconut-based curry (green, red, or yellow … mild, medium, or hot) the night before. Pack the curry sauce with meat and veggies in one container and a bowl of brown rice in another.
6. Baked Potato w/ Chili – Who needs cheese and sour cream when you can top a small baked potato with some hearty chili! Put the chili in a separate container for pouring on top at lunch time. Alternately, you can simply pack a hearty bowl of chili with corn tortilla chips for dipping.
7. Hard Boiled Eggs or Deviled Eggs – This is quick and easy protein to add to a snack-style lunch box. Pair it with trail mix, fresh fruit, and gluten-free crackers.
8. Kebabs – Leftover chicken cubes or sausage threaded with fresh fruit or roasted vegetables (sweet potatoes, zucchini, cauliflower, etc.) makes for a fun finger-food lunch. If packing for little ones, make sure to use kid-friendly skewers with blunt ends.
9. Hummus and Dippers – This bean-based dip packs in some protein and healthy oils. For dipping, include rolled up slices of all-natural deli turkey, baby carrots, and gluten-free crackers or pretzels.
10. Avocado in a Blanket – My favorite sub sandwich in years past was turkey, avocado, and bacon. One day it dawned on me that perhaps the bread isn't even required. Simply lay out some all-natural deli turkey or ham slices, and place a slice of avocado at one end of each. Sprinkle on nitrate-free cooked bacon crumbles, and roll them up. You can secure them with toothpicks, if desired. These little bundles of protein will fit nicely in a lunch box with some fresh fruit and healthy black bean chips or gluten-free crackers. You can also wrap them in lettuce leaves and serve with a dairy-free vinaigrette.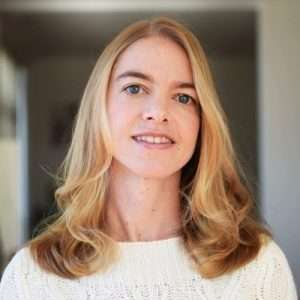 Alisa Fleming
Alisa Fleming is the founder of the largest dairy-free website, Go Dairy Free, and author of the best-selling special diet book, Go Dairy Free: The Guide and Cookbook for Milk Allergies, Lactose Intolerance, and Casein-Free Living. Alisa is also a freelance writer for several health-oriented publications and a recipe creator for the natural food industry with an emphasis on dairy-free living and other special diets. www.godairyfree.org