Having a fridge well-stocked with Applegate products makes pulling together this salad a snap.
Serves 4 | Total Time: Less Than 15 Mins
Ingredients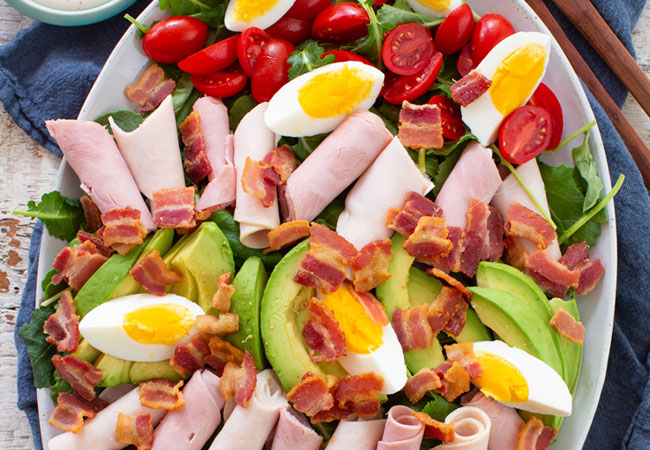 Instructions
Place the baby kale in a large salad bowl or on a large platter. Top with the avocado, cherry tomatoes and hard-boiled eggs.
Roll up each slice of ham and turkey and then cut in half. Place the ham and turkey roll-ups on the salad. Scatter the bacon over top.
Serve at once with ranch dressing on the side.