Turkey Burgers with All the Summer Veggies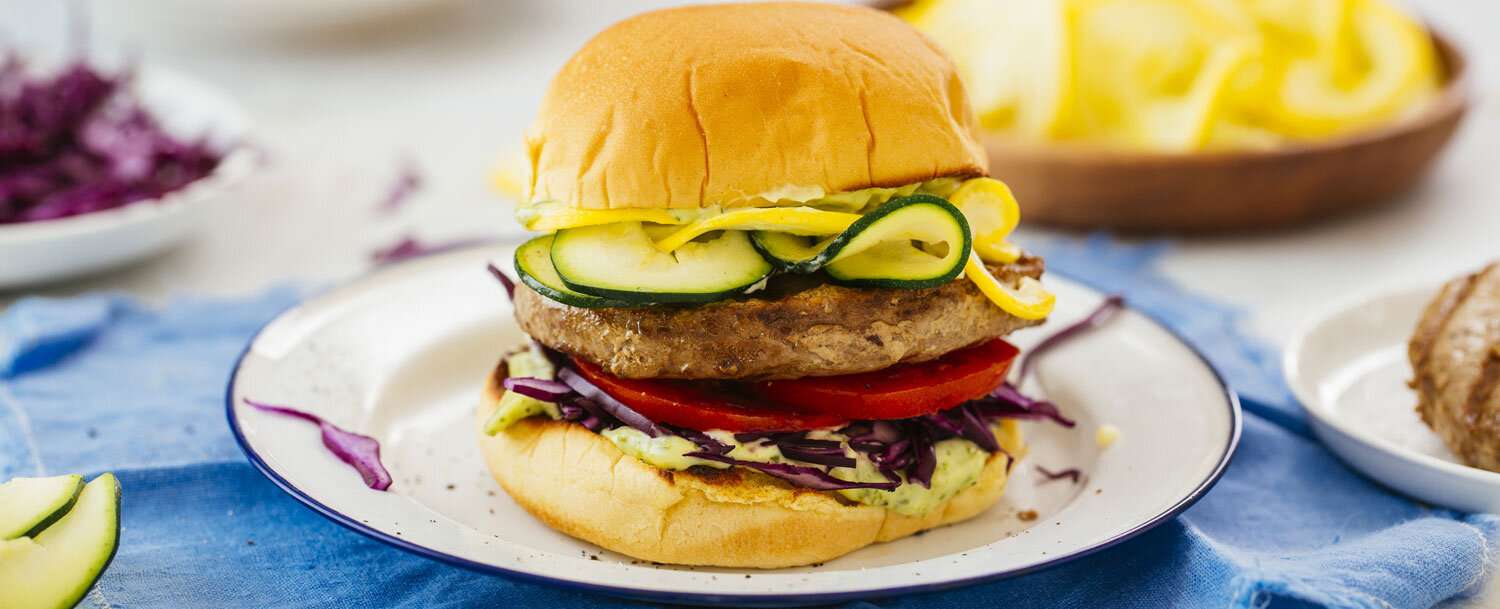 Take advantage of summer's bounty with this veggie-centric turkey burger. We use spiralized ribbons of green and yellow squash, juicy tomatoes and shredded red cabbage, but you could also tuck in sliced radishes, spiralized carrots, grilled eggplant— really, almost anything that catches your eye at the farmer's market! If you don't own a spiralizer, simply slice the veggies very thinly.
4 burgers | Total Time: Less Than 30 Mins
Ingredients
4 tablespoons mayonnaise
1 tablespoon pesto, or to taste
1 small zucchini, spiralized into long ribbons
1 small yellow squash, spiralized into long ribbons Salt and freshly ground black pepper
1 (16-ounce) package Applegate Organics® Turkey Burgers
4 hamburger buns, toasted 1 cup shredded red cabbage 1 large ripe tomato, sliced
Instructions
Stir together the mayonnaise and pesto.
Season the zucchini and yellow squash ribbons with salt and pepper.
Cook the burgers on a hot grill or in a hot cast-iron skillet, to 165° F as measured by a meat thermometer.
To serve, spread the pesto mayo over the toasted buns. Divide the red cabbage evenly among the bottom buns and top with the tomato slices. Lay the cooked burgers over the tomatoes then top with the squash ribbons. Cover with the top buns and serve at once.