Savory Bacon Bread Pudding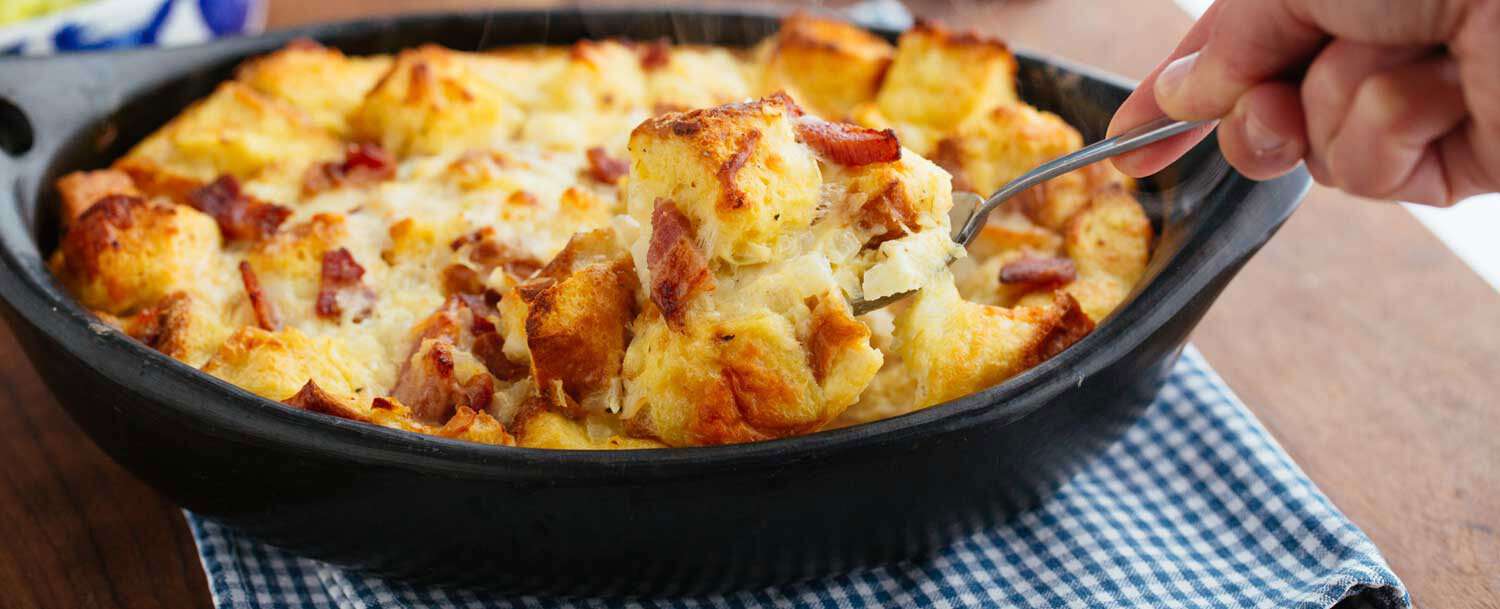 This puffed and golden bread pudding— eggy, cheesy and studded with bacon—works equally well at the brunch or dinner table.
Serves 4 to 6 | Total Time: Less Than 60 Mins
Ingredients
1 package Applegate Naturals ® Thick Cut Bacon
1 small onion, finely chopped
2 garlic cloves, finely chopped
5 large eggs
1½ cups whole milk
½ cup heavy cream
½ teaspoon salt
¼ teaspoon black pepper
6 cups cubed challah bread (1 inch)
6 ounces Gruyère cheese, grated
Instructions
Preheat oven to 375°F with rack in middle. Butter a 2-quart shallow baking dish.
Cook bacon in a heavy skillet over medium heat, turning occasionally until crisp. Transfer to paper towels to drain, then chop.
Pour off all but 1 tablespoon of fat from skillet. Increase heat to medium-high and cook onions and garlic, stirring constantly, until golden, 1–2 minutes.
Whisk together eggs, milk, cream, salt and pepper in a large bowl. Stir bacon, onions, bread and cheese into the custard.
Transfer to baking dish and cover with foil. Bake for 30 minutes, then remove foil and bake until golden in spots, about 10 minutes more. Serve warm.