Roasted Red Pepper Chicken Sausage Tacos with Grilled Pineapple Salsa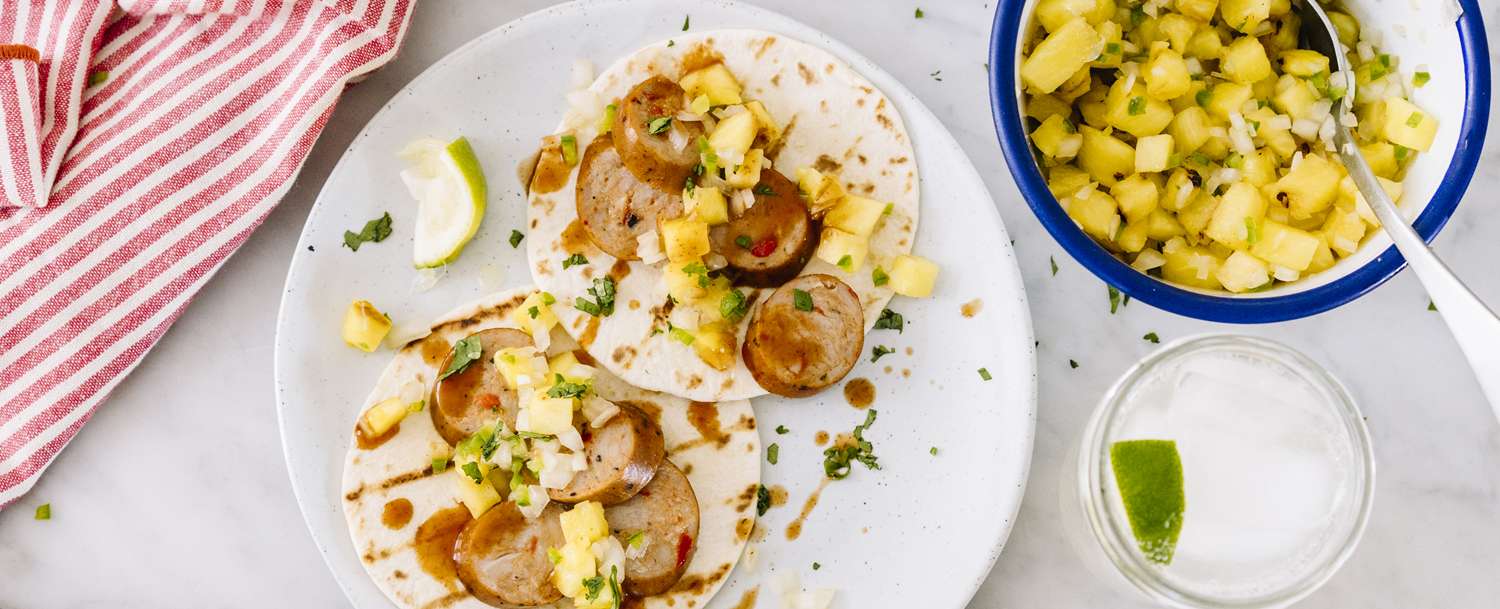 The grill does all the work in these colorful, flavorful, easy-as-can-be tacos. The sweetness of pineapple pairs beautifully with APPLEGATE® gently spicy sausages.
4 Servings | Total Time: Less Than 15 Mins
Ingredients
1 package APPLEGATE ORGANICS® Fire-Roasted Red Pepper Chicken Sausage
4 thick slices fresh pineapple
8 small flour or corn tortillas
¼ cup finely chopped white onion
½–1 jalapeño, finely chopped
1 tablespoon fresh lime juice
Kosher salt and freshly ground black pepper
Hot sauce, lime wedges and chopped cilantro, for serving
Instructions
Grill the sausages according to package instructions. When heated through, slice the sausages into rounds.
At the same time, grill the pineapple slices and tortillas until charred in spots. Wrap the tortillas in foil to keep warm. Chop the grilled pineapple into bite-sized pieces and place in a bowl. Add the chopped onion, jalapeño and lime juice. Season to taste with salt and pepper.
To assemble the tacos, lay 2 tortillas on each plate. Top each tortilla with some of the sausage slices and pineapple salsa. Serve at once, letting everyone add their own hot sauce, lime and cilantro.