Rainbow Turkey Dog: Turkey Hot Dogs in a Cabbage Leaf with Turmeric Mayo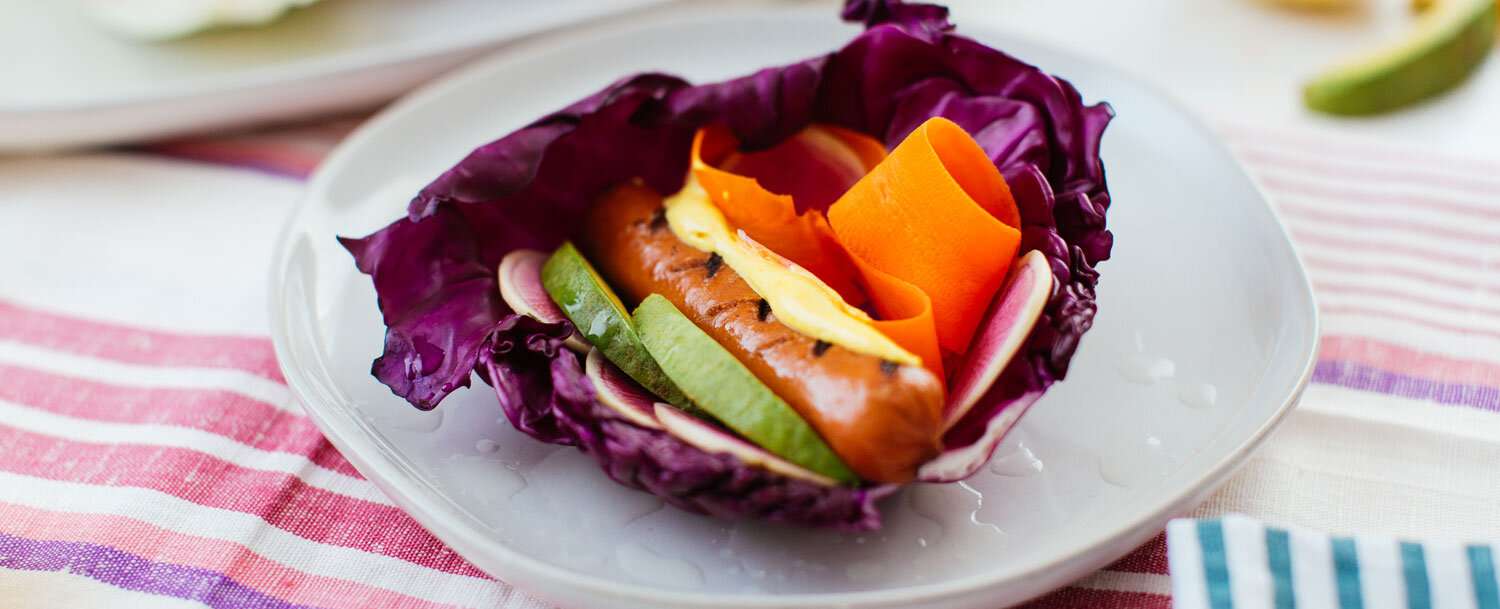 Summertime, and the eating is colorful! A crunchy cabbage leaf stands in for a bun, turmeric mayo offers a swoop of sunny flavor, and carrot ribbons, watermelon radish and avocado offer sweetness, bite and creaminess, respectively.
6 Hot Dogs | Total Time: Less Than 30 Mins
Ingredients
For the hot dogs:
1 (14-ounce) package Applegate Naturals® Turkey Hot Dogs
6 cabbage leaves
1 carrot, peeled into ribbons
1 watermelon radish, thinly sliced
2 small avocados, pitted, peeled and sliced
For the turmeric mayo:
1 cup mayonnaise
1 teaspoon ground turmeric
Juice of ½ lemon
Instructions
To make the turmeric mayo, stir all the ingredients together in a small bowl. Refrigerate, covered, until ready to use.
Grill the hot dogs according to package instructions.
To assemble, nestle a grilled hot dog in a cabbage leaf and top with some of the turmeric mayo. Top with a few carrot ribbons, slices of watermelon radish and avocado slices. Repeat with the remaining hot dogs, cabbage leaves and toppings. Eat at once.