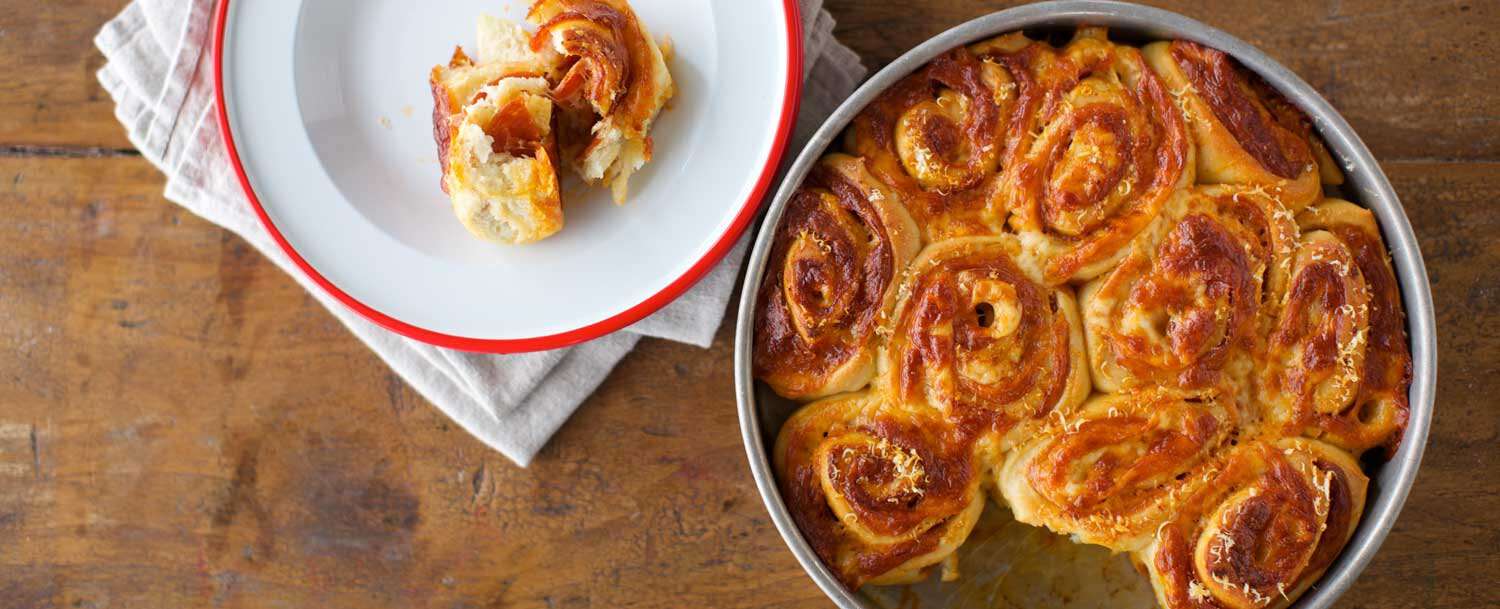 Shape this quick treat as you would a pan of cinnamon rolls—they'll bake up crisp and chewy on top and tender within. A pan makes a great after-school snack, or serve them as an accompaniment to tomato soup and salad.
Serves 4 to 6 | Total Time: Less Than 30 Mins
Instructions
Preheat the oven to 400°F. Brush a 9-inch round cake pan with the olive oil and set aside.
Roll the dough out on a lightly floured work surface into a rough 12-inch-wide rectangle. Cover the dough with the slices of provolone, then top evenly with the pepperoni slices.
Starting with the edge nearest you, roll the dough up like a jelly roll. Using a sharp knife, cut the roll into 1 to 1 ¼-inch thick slices and arrange the slices, cut side up, in the oiled pan. Sprinkle the Parmesan over the rolls. Loosely cover the rolls with a clean dish towel and let rise in a warm place for 20 minutes.
Bake until the rolls are golden and bubbling, 25 to 30 minutes. Remove from the oven and let sit for 5 minutes before serving.