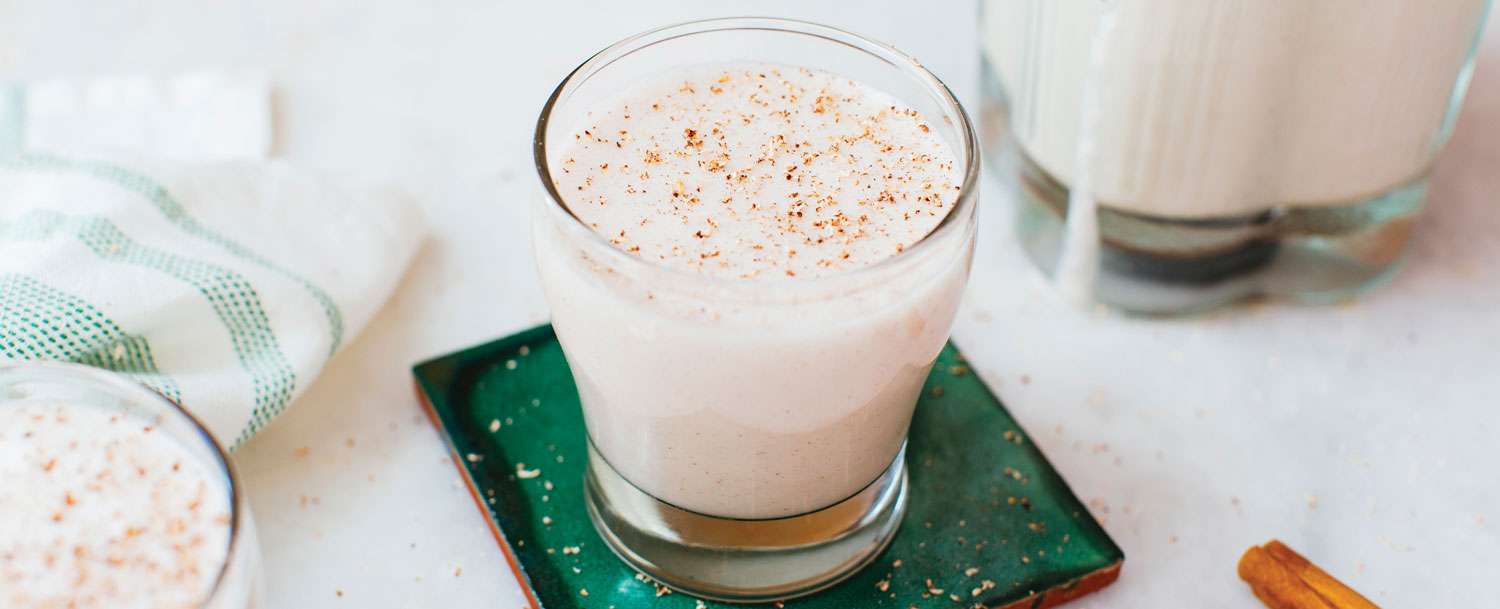 This silky, creamy, sweet coconut-rum beverage is a holiday tradition in Puerto Rico. There are as many ways to make it as there are secret family recipes. This easy version is adapted from Illyanna Maisonet (@eatgordaeat), the first Puerto Rican food columnist in the U.S. To make a virgin coquito, substitute more coconut milk for the rum.
Cocktails are mixed up by Applegate employee Jenny Burns
6-8 Servings | Total Time: Less Than 15 Mins
Ingredients
16 oz (2 cups) canned coconut milk, shaken well
1 (15-oz) can sweetened cream of coconut
1 (14-oz) can sweetened condensed milk
1 tsp vanilla
½ tsp ground cinnamon
¼ tsp ground nutmeg
Pinch of salt
12 oz (1½ cups) white rum, or to taste
Instructions
Combine all ingredients except rum in a blender and blend for 1 minute.
Pour mixture into pitcher and stir in rum. Refrigerate at least 2 hours.
To serve, stir well and serve in small glasses garnished with ground cinnamon or cinnamon sticks. Leftover coquito made with alcohol can be transferred to an airtight container and stored in the fridge for up to 2 months.