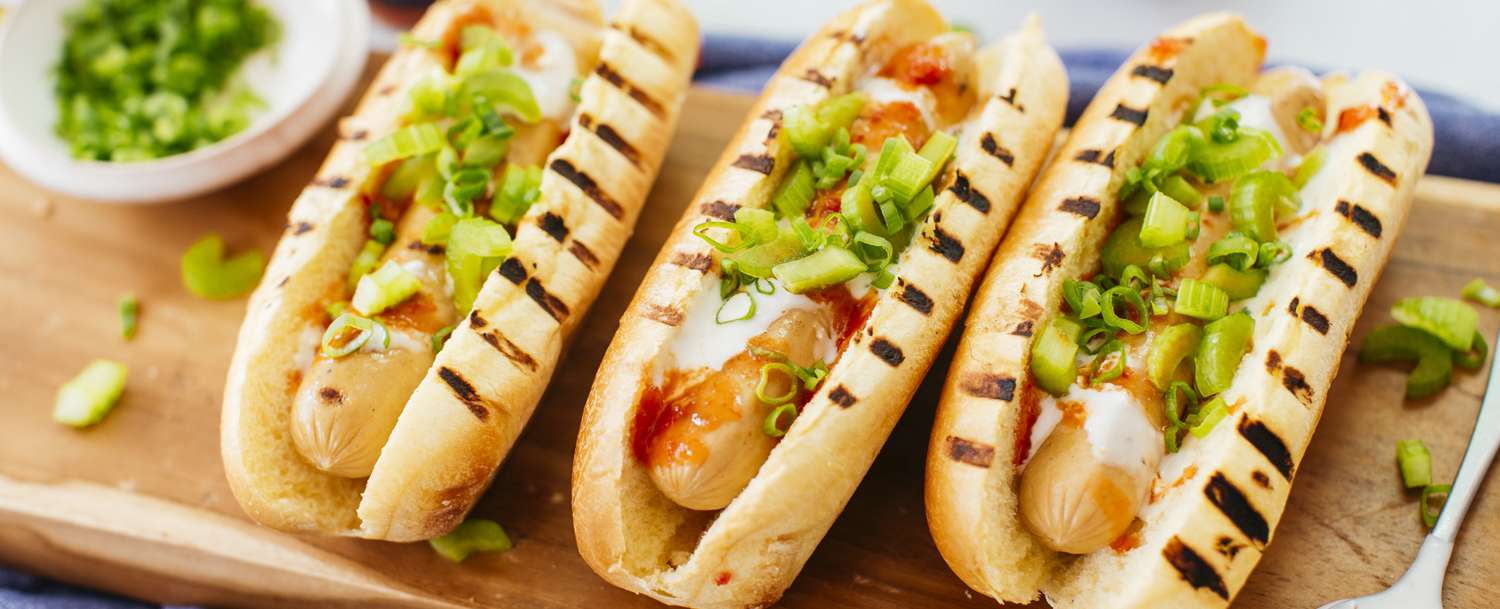 Hold the mustard—our chicken dogs taste buffalo-style too! Just reach for your favorite blue cheese dressing and hot sauce. Chopped celery and scallion add crunch and zing.
6 Hot Dogs | Total Time: Less Than 30 Mins
Ingredients
1 package APPLEGATE ORGANICS® THE GREAT ORGANIC UNCURED CHICKEN HOT DOG™
6 hot dog buns, toasted
Blue cheese dressing
Favorite hot sauce
6 tablespoons chopped celery
3 tablespoons chopped scallions
Instructions
Grill the hot dogs according to package instructions.
Place the grilled hot dogs in the toasted buns.
Top each with a drizzle of blue cheese dressing and hot sauce.
Scatter celery and scallions over top and serve at once.