Breakfast Maple Butter Board with Bacon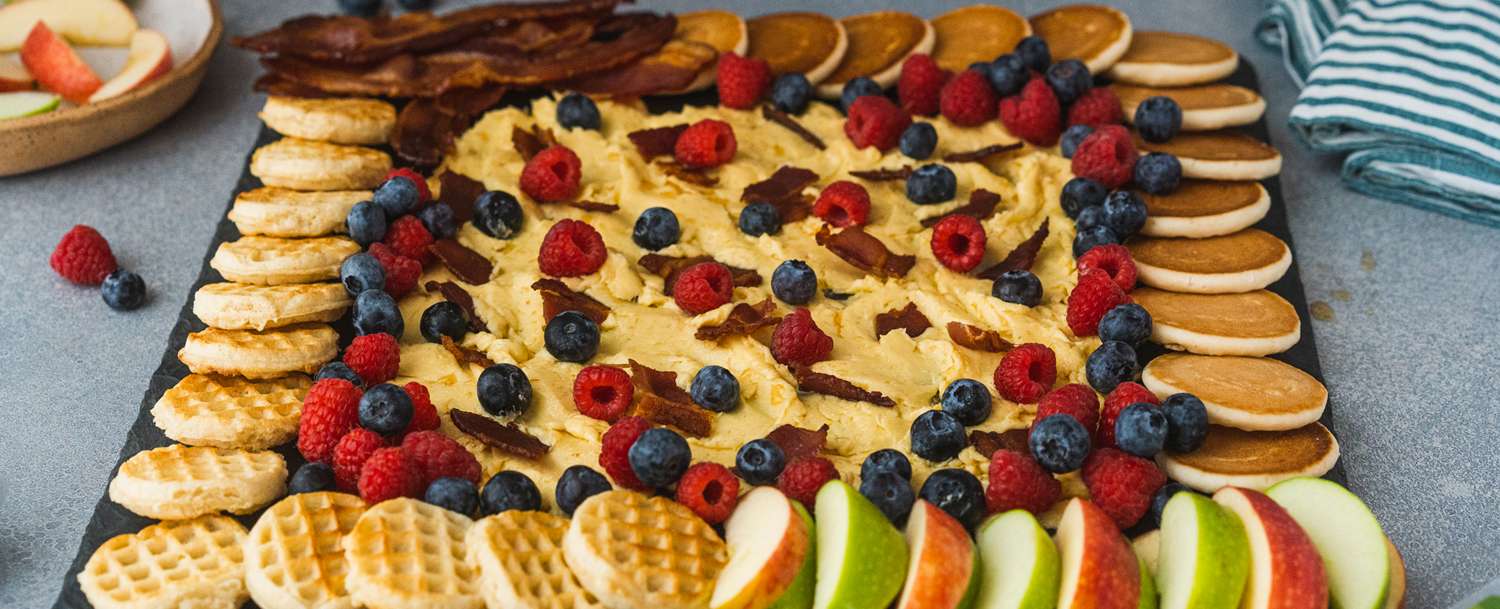 The butter board comes to brunch! Silver dollar pancakes and small waffles are the perfect vehicle for dragging through delicious maple butter topped with crisp bacon and fresh berries.
Serves 4 to 6 | Total Time: Less Than 30 Mins
Ingredients
1 (8-ounce) package APPLEGATE NATURALS® Sunday Bacon®
8 ounces good-quality salted butter, softened
3 tablespoons maple syrup
1 cup fresh mixed berries
Silver dollar pancakes, small waffles and sliced apples, for serving
Instructions
Cook the bacon according to package instructions until crisp. Drain on a paper towel–lined plate. Tear or chop 3 slices of the cooked bacon into bite-sized pieces. Set aside.
Combine the softened butter and maple syrup in a bowl and mash together until smooth and well combined.
Spread maple butter on a wooden or slate board. Scatter the torn bacon over the butter, followed by the berries.
Serve butter board with pancakes, waffles, apples and remaining slices of cooked bacon at once.