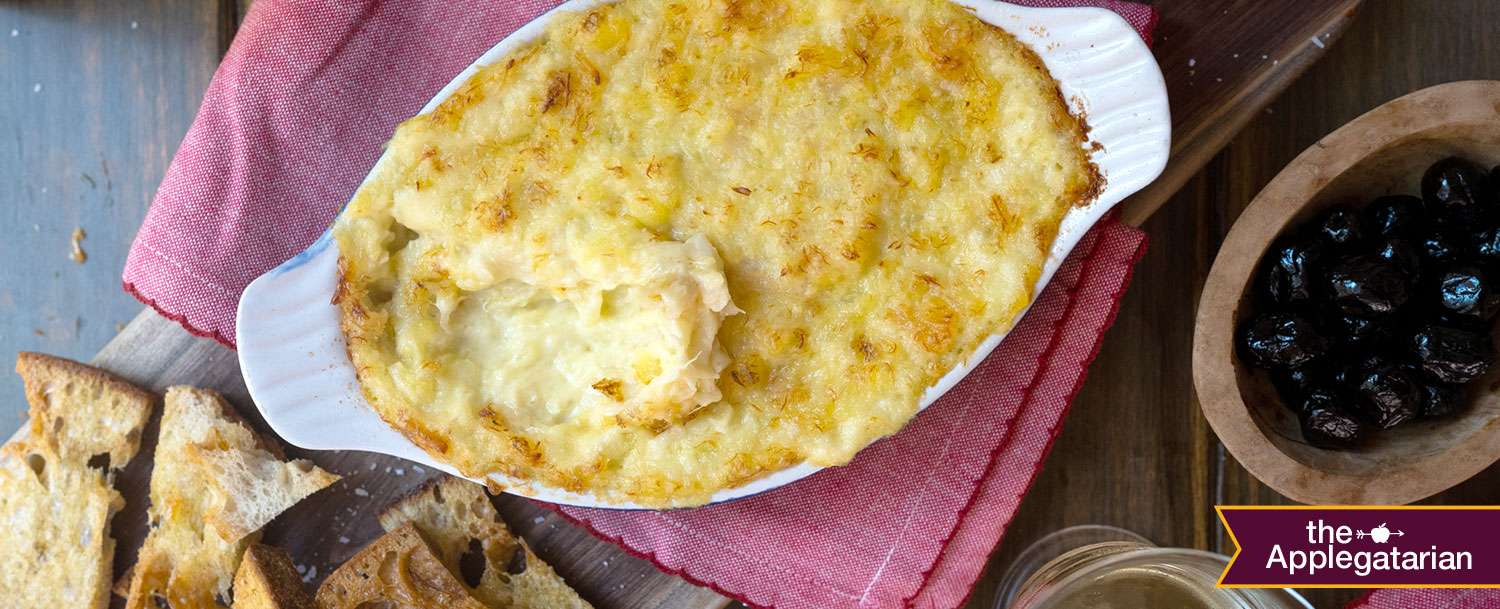 As featured in The Applegatarian. 
"When I was growing up, my family had a fish market where I worked every summer during the holidays. It was always busiest around Christmas and New Year's, when the orders required cleaning hundreds of pounds of shrimp and soaking a lot of salt cod (baccala, as my Italian family called it). 
For our own Christmas Eve dinner, we always did the seven fishes, of course. And for most of my childhood we just lightly battered and fried the baccala, which itself is delicious! But then, years later, my sister introduced us to brandade, a creamy, slightly salty, and just super-satisfying appetizer.

 
It was a revelation - a new way (for my family, at least) of preparing this ancient and practical ingredient. With a glass of champagne, brandade is a lovely way to start a meal."
- Guy Ambrosino, Photographer
Serves 6-8 | Total Time: Less Than 30 Mins
Ingredients
½ pound salt cod
1 pound potatoes, peeled and cut into 1-inch pieces
2 bay leaves
1/3 cup olive oil
3 cloves garlic, minced
½ cup heavy cream Kosher salt
Toasted bread, for serving
Instructions
Put the salt cod in a large bowl and cover with cold water. Put in the refrigerator to soak for 24 hours, changing the water 3-4 times. (At the end of the soaking time, the fish should feel almost fresh again and taste just pleasantly salted.)
Drain the cod and place in a large saucepan along with the potatoes and bay leaves. Cover with cold water and bring to a boil. Reduce heat to medium-low and simmer until both the fish and potatoes are very tender, 20-25 minutes.
Meanwhile, combine the olive oil and garlic in a small saucepan. Heat over medium heat until the oil just starts to bubble. Remove from the heat and set aside.
Drain the salt cod and potatoes; discard bay leaf. When cool enough to handle, remove any bones and tough pieces of skin from the fish. Transfer the potatoes and salt cod to a mixing bowl. Add the garlic oil and cream and beat with an electric mixer or mash with a potato masher until smooth. Taste and season with some salt if needed.
Preheat the oven to 400°F. Butter a small ceramic baking dish.
Spread the brandade in the baking dish. Bake until hot and golden brown on top, about 20 minutes. Serve with toasted bread.
Note: The brandade can be assembled (but not baked) and refrigerated up to 2 days ahead.