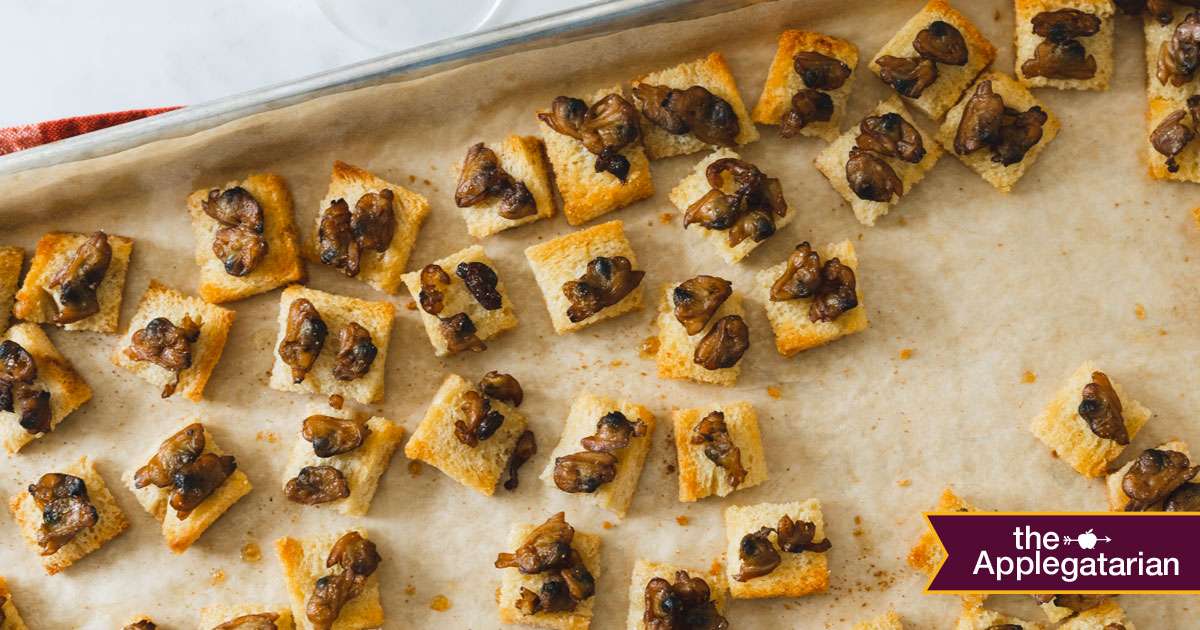 Featured in The Applegatarian. 
"My family has been making these appetizers at Thanksgiving (and sometimes New Year's) for as long as I can remember. 

The story goes that my parents were at a holiday party in the late '60s or early '70s, and my dad fell in love with these crostini. He asked my mom to try to replicate them at home, and they have been a family tradition ever since. 

I have no idea if Mom's adaptation is a true match for what they originally experienced, but I've always loved them. 

The basic recipe is extremely simple, but we have attempted to enhance them over the years-different bread, fresh herbs for garnish. 

In the end, we've always gravitated back to the original recipe. That said, a little crumbled bacon on top would probably be very good!" 
- 

Rob O'Donnell, Applegate Vice President of E-Commerce and Digital Marketing
SERVES 8-10 | Total Time: Less Than 60 Mins
Ingredients
10-12 slices white sandwich bread
6 tablespoons unsalted butter, melted
2 (3-oz) cans smoked baby clams in oil
Garlic salt
Instructions
Preheat oven to 375°F.
Cut the crusts off from the sandwich bread. Arrange the slices on 2 baking sheets and brush with the melted butter. Bake until lightly toasted and golden, 5-8 minutes.
Cut each piece of toasted bread into 9 small squares, about 1 x 1 inch. Arrange on the baking sheets.
Set a sieve over a small bowl and drain the clams, so that the oil collects in the bowl.
Using a fork, place 1 or 2 clams on each toast square. Drizzle a few drops of the reserved oil over each toast. Sprinkle garlic salt over each toast.
Bake the toasts until golden brown, 8-10 minutes. Remove from the oven and eat at least a dozen before telling anyone they're ready.