Roasted Broccoli with Bacon and Breadcrumbs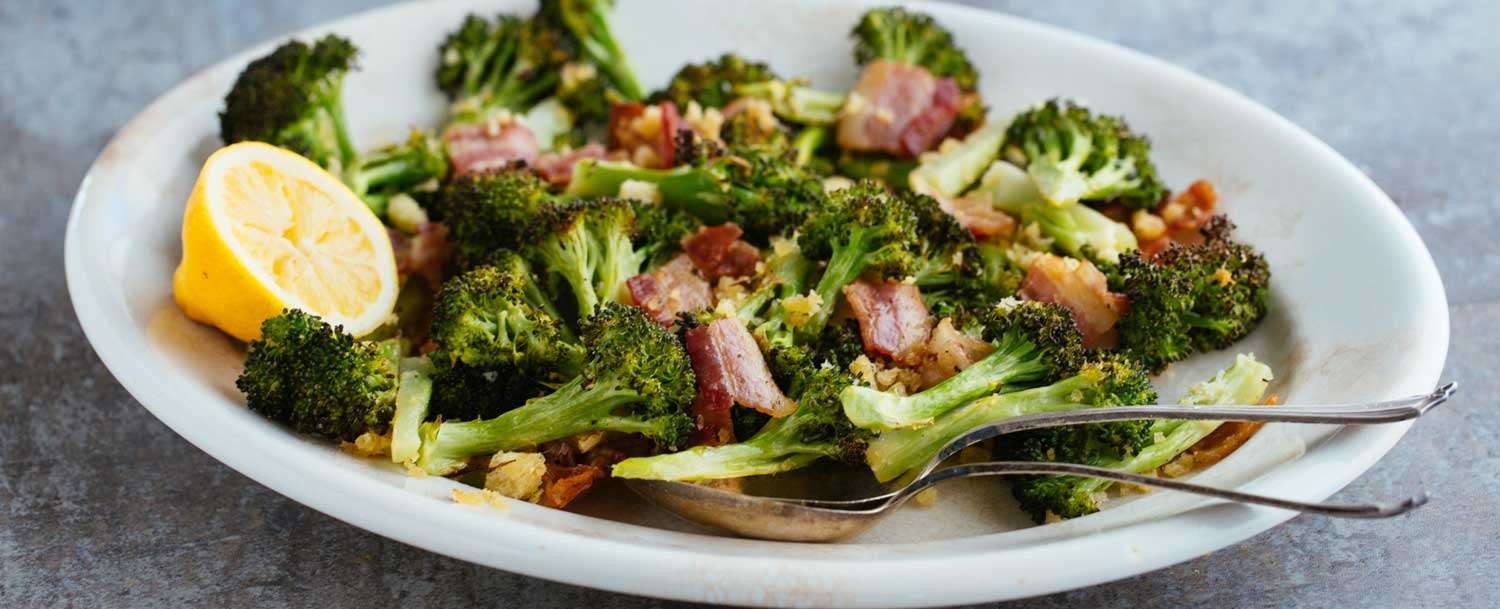 Family favorite broccoli gets a refresher with smoky bacon and crisp, cheesy breadcrumbs, and it all comes together on a single sheet pan. We love to serve this with a lentil salad and some crisp greens.
Serves 4 | Total Time: Less Than 30 Mins
Ingredients
4 ounces Applegate Naturals® Sunday Bacon® Brand, cut into 1-inch pieces
1½ pounds broccoli, cut into long florets
Kosher salt and freshly ground black pepper
1 cup fresh bread crumbs
½ cup grated Parmesan or Pecorino Romano
2 tablespoons extra-virgin olive oil
½ lemon
Instructions
Preheat the oven to 400°F.
Arrange the bacon in a single layer on a large sheet pan. Roast for 5 minutes.
Add the broccoli, season with ½ teaspoon salt and ¼ teaspoon pepper. Toss to coat with some of the rendered bacon fat.
Return to the oven and roast until broccoli is crisp-tender and browned in spots, about 15 minutes.
Meanwhile, stir together the bread crumbs, cheese and olive oil in a small bowl.
Sprinkle the cheesy bread crumbs over the broccoli and continue to roast until the crumbs are golden and toasted, 5–8 minutes.
Remove from the oven and sprinkle with the lemon juice. Serve at once.