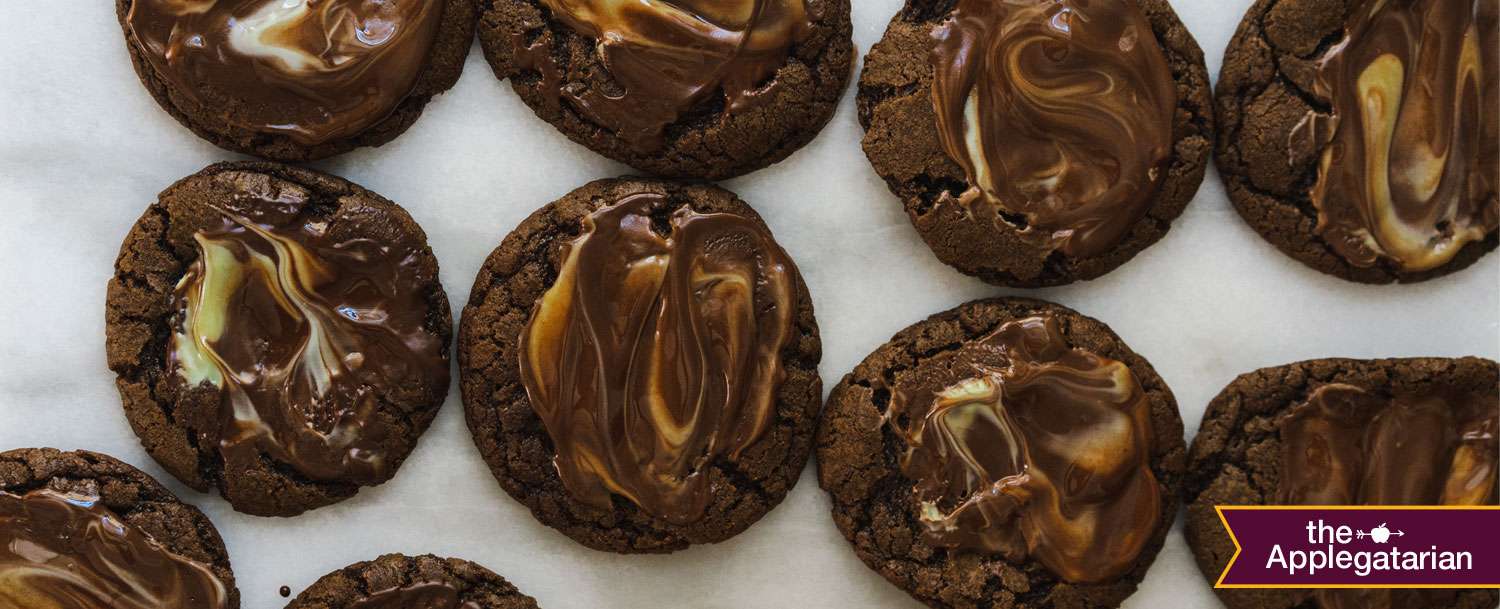 As featured in The Applegatarian. 
"One day back in high school, my best friend, Christine, and I wanted to make cookies. We found this recipe in a cookbook in her house-and all the ingredients on hand-and I loved them so much that I've made them my signature (though my friend has no recollection of our baking success!). Now, I make them with my two daughters, especially around the holidays."

Janet Jenkins, Applegate Creative Director
Makes about 5 dozen cookies | Total Time: More Than 60 Mins
Ingredients
2½ cups all-purpose flour 

1¼ teaspoons baking soda
½ teaspoon kosher salt
1½ sticks(¾ cup) unsalted butter
1½ cups firmly packed dark brown sugar
2 cups semisweet chocolate chips (from a 12-ounce bag) 
2 large eggs
16 ounces chocolate-mint wafer candies, preferably green, unwrapped
Instructions
In a bowl, whisk together the flour, baking soda, and salt. Set aside.
Combine the butter, brown sugar, and 2 tablespoons water in a large heavy saucepan over low heat and heat until the butter is melted. Add the chocolate chips and stir until partially melted. Remove from the heat and stir until completely melted. Pour the chocolate mixture into a large mixing bowl and let stand about 10 minutes to cool slightly.
With a mixer at high speed, beat in the eggs, one at a time. Reduce the speed to low and add the dry ingredients, beating just until blended. Chill the dough for 1 hour (this will make the dough easier to handle).
Preheat the oven to 350°F. Line 2 large baking sheets with parchment paper.
Scoop out teaspoons of the dough and roll into balls. Place about 2 inches apart on the baking sheets. Bake 12-13 minutes, but no longer. Remove from the oven and immediately place a chocolate-mint candy on the top of each hot cookie. Let soften for a few seconds, then use an offset spatula to swirl the candy over the cookies. Let cool completely.
Note: Cookies can be made up to 3 days ahead and stored in an airtight container at room temperature. They can be frozen for up to 1 month.