Ham and Cheese Breakfast Casserole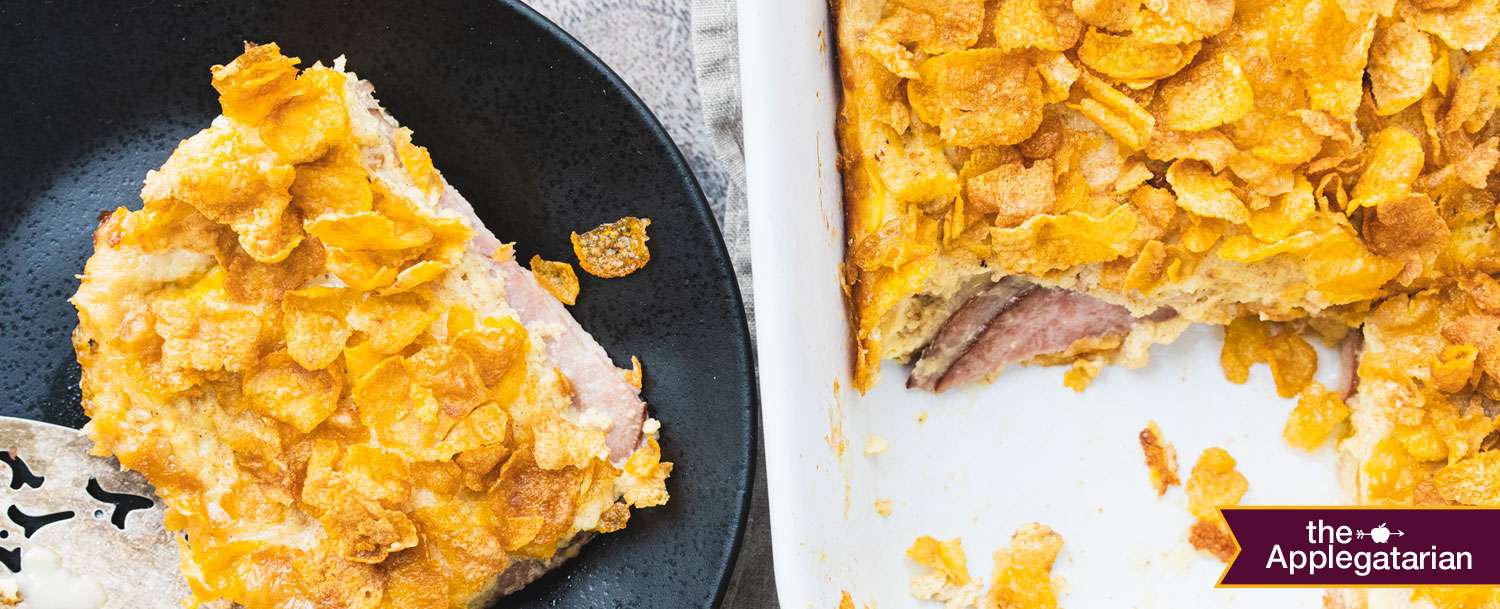 Featured in The Applegatarian. 
"This recipe, which came from my grandmother Diana and has been in my family for as long as I can remember, is traditionally the breakfast we enjoy on Christmas Day. We prepare it the night before, then bake it in the morning while we open gifts." 
- 

Tyler Dehl, Applegate Senior Category Analyst
Serves 6-8 | Total Time: More Than 60 Mins
Instructions
The night before serving, cut the crusts from the sandwich bread and discard. Spread softened butter on 1 side of each slice of bread. Arrange half of the bread, buttered-sides down, in the bottom of a 13 x 9-inch baking dish. Cover the bread evenly with half of the ham, then top with half of the cheese. Repeat, so that you have 2 layers of ham and cheese. Arrange the remaining slices of bread on top, buttered-sides up.
In a bowl, whisk together the eggs, milk, salt, and pepper. Pour evenly into the baking dish, pressing down lightly on the bread to make sure everything is submerged. Cover with aluminum foil and refrigerate until ready to bake.
Preheat the oven to 350°F.
Unwrap the casserole and pour the cornflakes evenly over the top. Re-cover with aluminum foil and bake until puffed and golden, about 1 hour 15 minutes. Let sit for 10-15 minutes before cutting into squares and serving.