Cucumber and Prosciutto Salad with Olives and Pistachios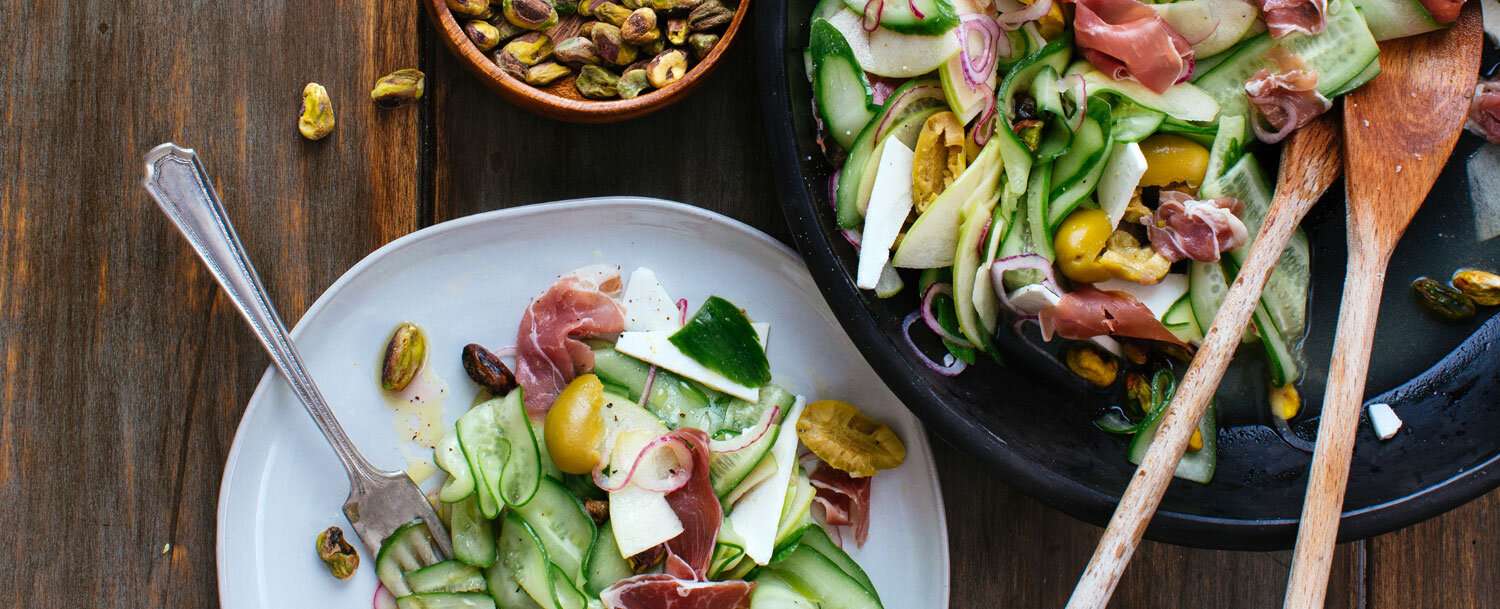 With its pretty pinks and greens, this salad is a treat for all senses. It makes a perfect dinner when it's too hot to cook (or you're too tired to spend more than a few minutes in the kitchen). And this salad takes well to being tucked inside a wrap or served over toast.
Serves 4-6 | Total Time: Less Than 30 Mins
Ingredients
4 mini or Persian cucumbers, thinly sliced
1 green apple, quartered, cored and thinly sliced
½ small red onion or shallot, thinly sliced
½ green olives, pitted and torn
4 ounces ricotta salata, thinly sliced
2 tablespoons red wine vinegar
2 tablespoons olive oil
Kosher salt and freshly ground black pepper
1 (4-ounce) package Applegate Naturals® Prosciutto
¼ cup shelled pistachios
Instructions
Combine the sliced cucumbers, apple, onion, olives and ricotta salata in a large bowl. Add the vinegar, olive oil and ¼ teaspoon salt and ¼ teaspoon pepper and toss gently to combine.
Tear the prosciutto into bite-sized pieces and scatter over the salad. Sprinkle the pistachios over top and serve at once.