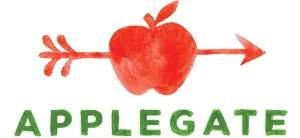 The Nigerian Club
With its balance of sweet (the slaw) and savory flavors (the sardine butter), this four-layer club from Nigeria would make a nice accompaniment to drinks, anything from ice-cold beer to Negronis.
Ingredients
4 canned sardine fillets
4 tablespoons unsalted butter, softened
¼ head green cabbage, finely shredded
1 small carrot, finely shredded
½ plum tomato, cored, seeded and finely chopped
¼ cup mayonnaise
Salt and pepper
16 slices thin white sandwich bread, crusts cut off
2 hard-boiled eggs, peeled and sliced
Instructions

In a small bowl, mash the sardines with a fork.
Add the softened butter and mash together until smooth and well combined. Set aside.
Stir together the shredded cabbage, carrot, tomato, and mayonnaise in a bowl until well combined. Season to taste with salt and pepper.
To assemble, lay a piece of bread on your work surface.
Spread a thin layer of sardine butter over the bread, then top with 1 slice of chicken breast.
Top with another piece of bread, and spread some of the cabbage slaw over it.
Arrange a few slices of hard-boiled egg over the slaw, then top with a third slice of bread.
Lay 1 slice of chicken breast over the bread.
Spread a thin layer of sardine butter over a fourth slice of bread and lay it over the chicken, buttered-side down.
Repeat with the remaining ingredients to make 3 more sandwiches.
Cut each sandwich in half and serve.