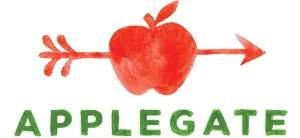 The Bunless Banh Mi Dog
A crunchy cabbage leaf makes a perfect gluten-free alternative to a bun. It offers plenty of space to tuck in fresh herbs, piquant pickles, and, of course, a juicy dog.
Ingredients
8 large cabbage leaves
1 cup Pickled Carrots and Radishes (see recipe below)
Fresh basil and mint leaves
1 ½ cups Nuoc Cham (see recipe below)
Pickled Carrots and Radishes
These pickles are a traditional garnish to many Vietnamese dishes, but they would also taste delicious with charcuterie or cheese.
Makes about 1 quart
2 cups unseasoned rice wine vinegar
½ cup sugar
1½ tablespoons kosher salt
1 pound carrots, peeled and cut into thin matchsticks
1 pound radishes, such as daikon or watermelon radishes, very thinly sliced
Nuoc Cham
This classic sweet and sour dipping sauce is served on every Vietnamese table.
Makes about 1½ cups
4 tablespoons sugar
½ cup fresh lime juice
1/3 cup fish sauce
3 tablespoons water
1 small hot green chile, thinly sliced
1 small shallot, finely chopped
Instructions

Grill hot dogs to desired doneness. 
Arrange the hot dogs inside each cabbage leaf. 
Top with some of the pickled carrots and radishes and a few basil and mint leaves. 
Drizzle each dog with some of the nuoc cham; serve the rest on the side for dipping.

Pickled Carrots and Radishes

Combine the vinegar, sugar, and salt in a large jar and stir until the sugar and salt are completely dissolved. 
Add the carrots and radishes, seal, and refrigerate at least 24 hours before using.

Nuoc Cham

Combine the sugar, lime juice, fish sauce, and water in a jar or measuring cup and stir until sugar is completely dissolved. 
Add the chile and shallot and let sit for 1 hour (and up to 24 hours) before serving.