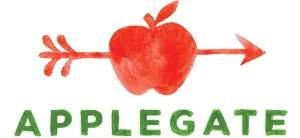 Ham Frittata Sandwich with Zucchini Ribbons
Frittatas are endlessly versatile—they're equally good for breakfast, lunch and dinner (think home fries on the side in the morning, crisp salad or roasted veggies for later meals). Cut small, they can serve as appetizers. And leftovers make a protein-packed sandwich fixing. Though these sandwiches are so satisfying, you'll want to make a frittata just for them.
Ingredients
For the frittata:
For the sandwiches:
1 medium zucchini, trimmed
1 tablespoon red wine vinegar
1 tablespoon olive oil
Kosher salt and freshly ground black pepper
1 long baguette
2 scallions, thinly sliced
Instructions

To make the frittata, preheat the oven to 400°F. Whisk together the eggs, milk and cheese in a bowl. Season with ¼ teaspoon each salt and pepper.
Heat the olive oil in a large nonstick skillet over moderate heat. Add the ham and broccoli and cook, tossing to combine, for 1 to 2 minutes. Pour the egg mixture evenly over the ham and broccoli then transfer the skillet to the oven.
Bake until the eggs are puffed and set, 20 to 25 minutes. Remove from the oven and let cool about 5 minutes before turning out the frittata to a platter and cutting it into wedges. (Frittata can be served warm or at room temperature.)
To make the sandwiches, cut the zucchini into very thin slices, preferably with a mandoline. Toss the zucchini with the vinegar and olive oil. Season to taste with salt and pepper. Let sit for 15 minutes to marinate.
Cut the baguette crosswise into 4 pieces, then slice in half lengthwise. Fill the sandwiches with a slice or two of frittata, some of the zucchini ribbons and a sprinkle of scallions. Sandwiches can be made up to 4 hours ahead, tightly wrapped and refrigerated.