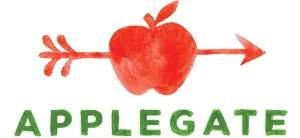 Elote Dog: Hot Dogs with Grilled Corn, Crema and Cheese
Mexican grilled corn on the cob, known as elote, is a summer favorite—the sweet corn mixes and mingles with the tangy crema, creamy cheese and hits of lime and chile powder. Taken off the cob, the combo makes a great hot dog topping. If you want to go bun-free, try using thin slices of juicy, crunchy jicama as a wrapper.
Ingredients
Instructions

Grill the ears of corn over moderate heat, turning occasionally, until tender and blackened in spots, 15–20 minutes. Remove from the heat and, when cool enough to handle, slice off the kernels and place in a bowl.
While the corn grills, slice the jicama into very thin slices, using a mandolin slicer if you have one. Don't worry if you can't achieve perfect slices—they can be layered together.
Stir the crema into the corn kernels. Squeeze the juice from one of the lime halves into the corn and add the cayenne and salt. Stir together well.
Grill the hot dogs according to package instructions.
Arrange a square of parchment over a plate (this will make the hot dog easier to hold) and layer a few slices of jicama on it, overlapping them as needed, to form a "bun." Lay a hot dog on top and top with some of the corn mixture. Finish by topping with a sprinkling of shredded cheese. Repeat with the remaining hot dogs, topping and jicama. Eat at once.