Classic APPLEGATE® WELL CARVED™ Beef Burger Bowl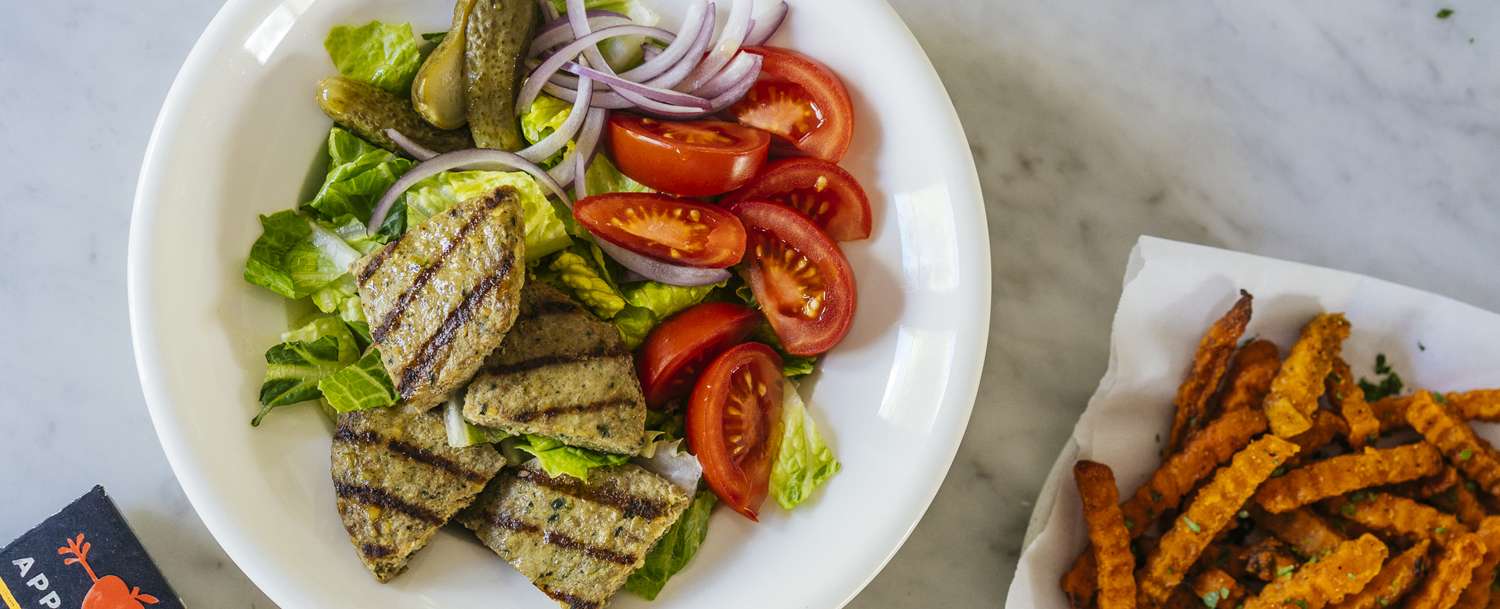 All the flavors of your favorite burger joint in a single bowl. Sweet potato fries make an awesome addition to this colorful mix.
4 Servings | Total Time: Less Than 30 Mins
Ingredients
Burger Bowls:
1 (16-ounce) package APPLEGATE® WELL CARVED™Beef Burgers
1 large head romaine or iceberg lettuce, chopped
2 ripe tomatoes, cored and cut into wedges
½ small red onion, thinly sliced
4 small dill pickles, halved
Super Special Sauce (see recipe below)
Super Special Sauce:
Makes about ¾ cup / Takes less than 10 minutes
½ cup mayonnaise
1 tablespoon finely chopped pickles
1 tablespoon ketchup
2 teaspoons yellow mustard
½ teaspoon onion powder
½ teaspoon garlic powder
¼ teaspoon paprika, sweet or smoked
¼ teaspoon sugar
Dash hot sauce
Instructions
Burger Bowls:
Grill the burgers according to package instructions.
While the burgers cook, divide the lettuce, tomatoes, onions and pickles among 4 bowls.
Cut the burgers into bite-sized pieces, if you like, and divide among the bowls.
Top each bowl with some of the sauce and serve at once.
Super Special Sauce:
Combine all ingredients in a small bowl and stir until smooth.
Adjust seasonings to taste. Sauce will keep, refrigerated in an airtight container, for up to 2 weeks.