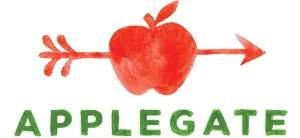 Chicken Banh Mi
Who says chicken nuggets are only for kids? These Vietnamese-inspired sandwiches are full of big, bold flavors—spicy, sweet, savory and bright. If you don't have sriracha mayo on hand (we love Sir Kensington's brand), it's easy enough to make yourself: Just stir sriracha to taste into mayonnaise.
Ingredients
1 carrot, peeled and very thinly sliced
2 radishes, very thinly sliced
1 tablespoon rice vinegar
1 teaspoon sugar
¼ teaspoon salt
2 (8-inch) long rolls, split
4 tablespoons sriracha mayonnaise
¼ cup fresh mint and cilantro leaves
sliced jalapeno, optional
Instructions

In a small bowl, combine the carrot, radishes, vinegar, sugar and salt and stir gently until sugar and salt are dissolved. Set aside to pickle while you cook the chicken nuggets. 
Preheat the oven to 425°F. Spread the chicken nuggets on a sheet pan and bake according to package instructions. 
Open the rolls and spread the insides with mayonnaise. Arrange half of the nuggets on each sandwich. 
Top with the carrot and radish pickles and the herbs. Cut in half and serve at once.