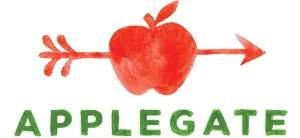 Chicken Bánh Mì with Sriracha Mayo
These Vietnamese sandwiches have become incredibly popular in the last several years, and deservedly so. A good bánh mì delivers a perfect amalgamation of rich meatiness and brightness, in the form of crisp carrot and daikon and sprigs of fresh cilantro.
Ingredients
¼ cup mayonnaise
1 teaspoon Sriracha sauce, or to taste
2 tablespoons freshly squeezed lime juice
1 tablespoon sugar
1 tablespoon water
1½ teaspoons fish sauce
1 carrot, julienned
1 8-inch piece daikon, julienned
½ jalapeño, thinly sliced
2 crusty baguette-style rolls, split
Several sprigs fresh cilantro
Instructions

Stir together the mayonnaise and Sriracha in a small bowl. Set aside.
Stir together the lime juice, sugar, water, and fish sauce in small bowl until sugar is dissolved.
Pour the dressing over the carrots, daikon, and jalapeño and toss gently.
Spread the spicy mayonnaise over the insides of the rolls.
Divide the sliced chicken breast between the two rolls and top with the vegetable salad.
Garnish with cilantro.