Applegate Naturals® Stadium Beef & Pork Hot Dog
Ingredients
Grass-Fed Beef and Pork, Water. Contains Less Than 2% Of The Following: Sea Salt, Paprika, Spices, Garlic, Onion, Celery Powder. In Lamb Casing.
Spices
Coriander, Ginger, Mace, Black Pepper, Cayenne Pepper
Cooking Instructions
Grill: Place over medium heat and turn until browned.
Boil: Bring water to a boil, reduce heat, carefully add hot dogs. Simmer for about five minutes. For kids under 5 years cut lengthwise, then slice.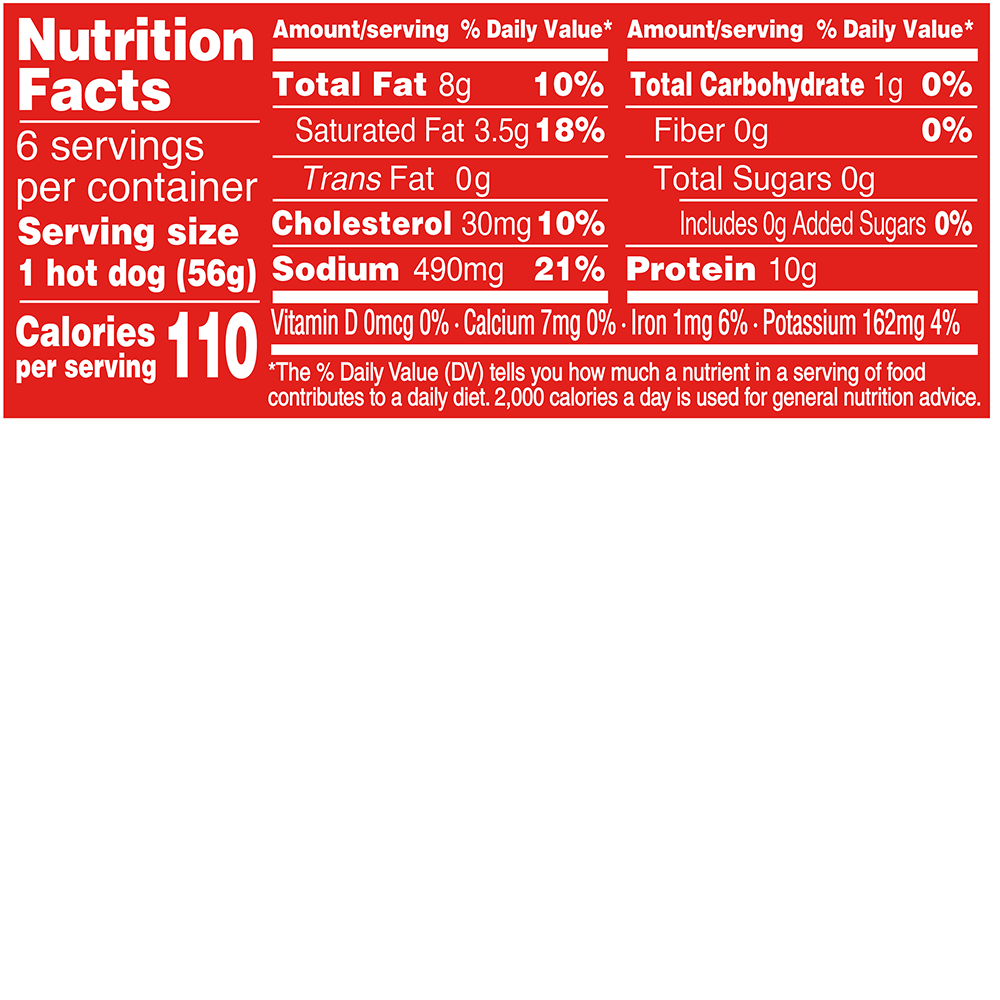 Taste starts on the farm with the way animals are raised.
Beef Raising Practices

No antibiotics ever 
Applegate Humanely Raised 
100% grass-fed and pasture raised 
No growth hormones 
No beta agonists

Pork Raising Practices*

No antibiotics ever 
Applegate Humanely Raised 
No crates ever
No tail docking or teeth clipping 
100% vegetarian diets, no animal by-products 
More space to engage in natural behaviors and promote natural growth
Environmental enrichments
More solid flooring (reduces injury and stress) 
More time with mom (longer weaning period)

*Compared to practices outlined by National Pork Board.

Ingredients

No chemical nitrates or nitrites
No artificial ingredients or preservatives 
No fillers
No GMO ingredients
Real Food Has a Story
®
Sourced from
Australia, California, Illinois, Indiana, Iowa, Kansas, Kentucky, Michigan, Minnesota, Missouri, Nebraska, Ohio, Wisconsin, Quebec (Canada), Ontario (Canada), Prince Edward Island (Canada), New Brunswick (Canada) & UK