Applegate Organics® Classic Pork Italian Sausage
Ingredients
Organic Pork, Water. Contains Less Than 2% Of The Following: Sea Salt, Organic Paprika, Organic Vinegar, Baking Soda, Organic Spices.
Spices
Organic Black Pepper, Organic Crushed Red Pepper, Organic Fennel, Organic Cayanne
Cooking Instructions
Our sausage is fully cooked. Place in skillet over medium heat for 8-10 minutes.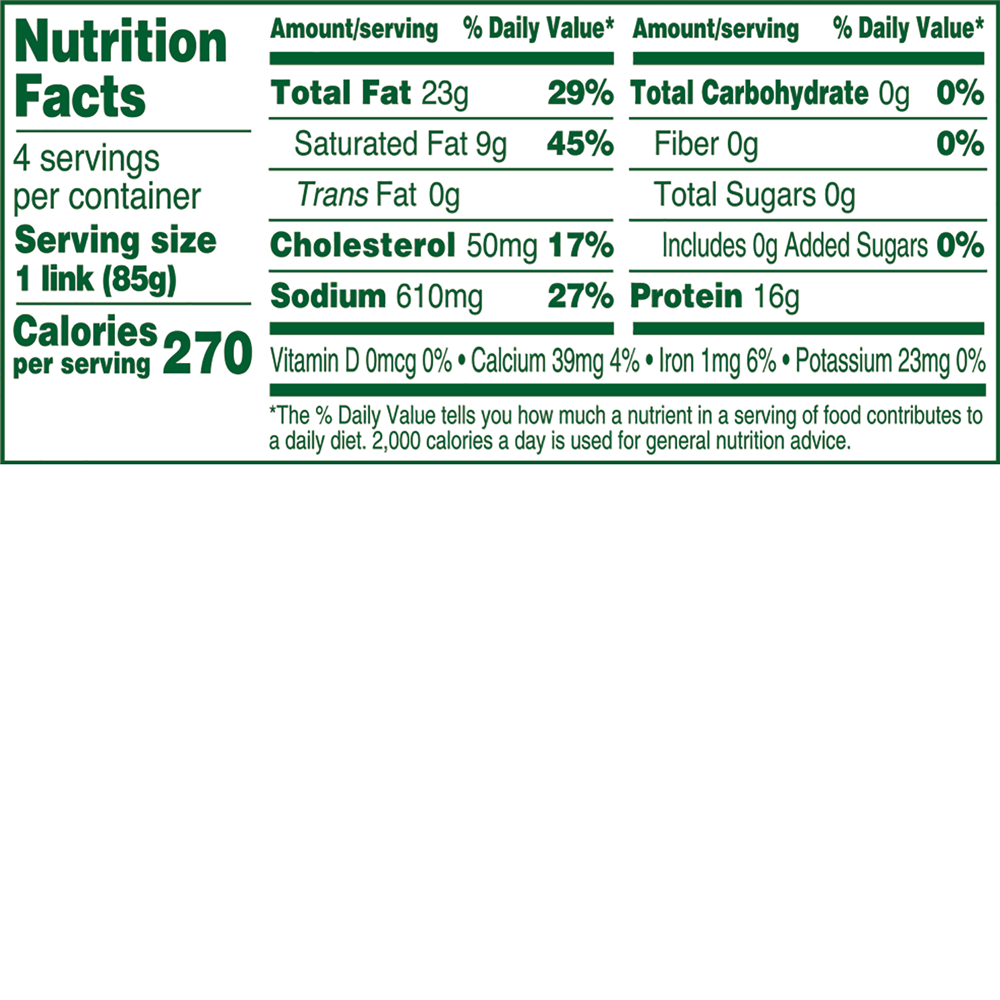 Taste starts on the farm with the way animals are raised.
Pork Raising Practices*

No antibiotics ever 
Applegate Humanely Raised 
No crates ever
No tail docking or teeth clipping 
100% vegetarian diets, no animal by-products 
More space to engage in natural behaviors and promote natural growth
Environmental enrichments
More solid flooring (reduces injury and stress) 
More time with mom (longer weaning period)

*Compared to practices outlined by National Pork Board.

Ingredients

No chemical nitrates or nitrites
No artificial ingredients or preservatives 
No fillers
No GMO ingredients
Real Food Has a Story
®
Sourced from
Quebec (Canada) & Ontario (Canada)
There are no recipes for this product.