Applegate Naturals® The Do Good Dog Uncured Beef Hot Dog
Applegate Naturals® The Do Good Dog Uncured Beef Hot Dog
Made with regeneratively sourced beef. Intended to taste positively delicious, while demonstrating the positive impact animals can have on the land.

Perfect Product Quiz
Ingredients
Grass-Fed Beef, Water. Contains Less Than 2% Of The Following: Sea Salt, Vinegar, Granulated Garlic, Paprika, Spices, Dehydrated Onion, Cultured Celery Powder, Cherry Powder
Spices
Mace, Black Pepper, Coriander, Ginger, Cayenne
Cooking Instructions
Grill: Place over medium heat and turn until browned.
Boil: Bring water to a boil. Reduce heat. Carefully add hot dogs. Simmer for about 5 minutes.
For kids under 5 years: Cut lengthwise, then slice.
Additional Information
The DO GOOD DOG™ hot dog is made with beef raised on verified regenerative U.S. grasslands, taking our sourcing of beef one step further and advancing our mission- Changing The Meat We Eat®. Emerging research shows that, regenerative practices, such as holistic managed grazing, have the potential to better the environment and mitigate climate change. We believe animals raised right can play a vital role in a healthy food system and we are committed to demonstrating the positive impact animals can have on the land, while producing great tasting products we can all feel good about eating, like the DO GOOD DOG™ hot dog.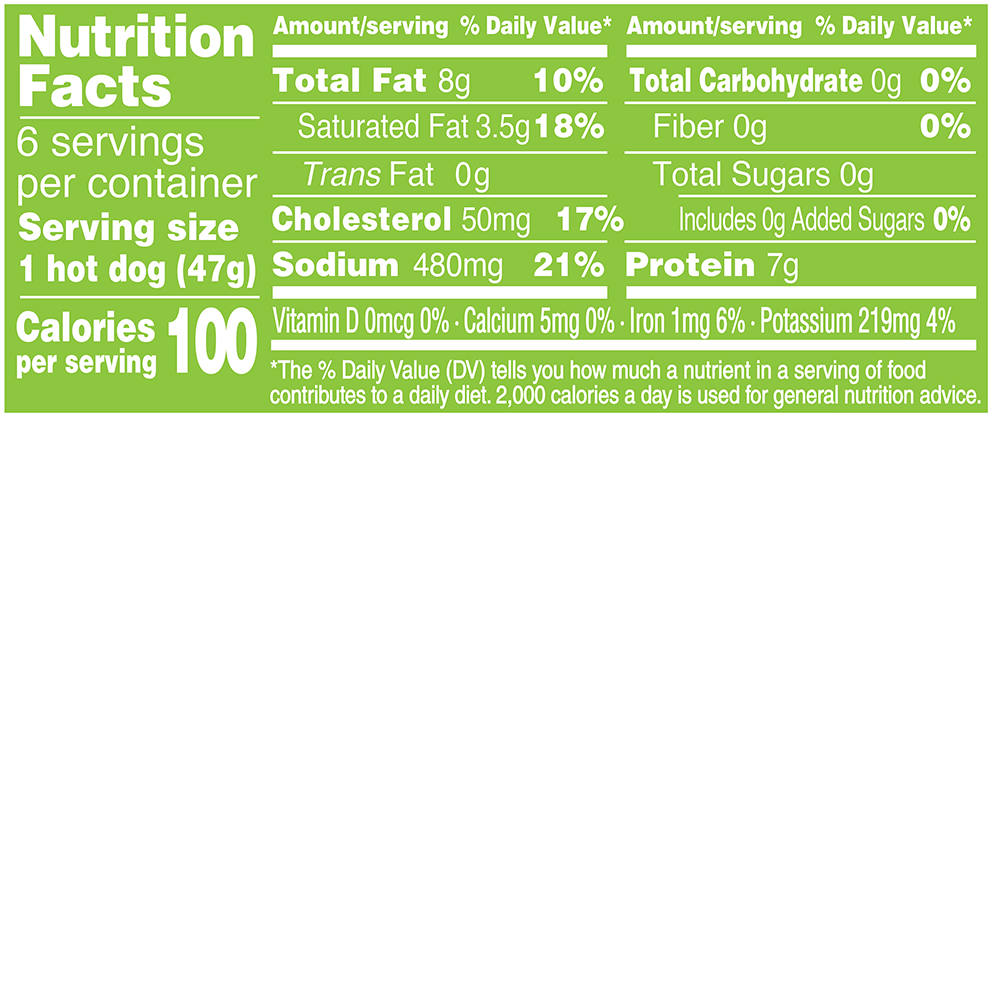 Taste starts on the farm with the way animals are raised.
Beef Raising Practices

No antibiotics ever 
Applegate Humanely Raised 
100% grass-fed and pasture raised 
No growth hormones 
No beta agonists

Ingredients

No chemical nitrates or nitrites
No artificial ingredients or preservatives 
No fillers
No GMO ingredients
Real Food Has a Story
®
Sourced from
Hickory Nut Gap in North Carolina